by lclarcq on August 16th, 2018
filed under Archived Posts 2018, Classroom Management, Engagement, Grading/Evaluation/Assessment, Personalizing Instruction, Problem Solving, Questioning Techniques, Start From The Heart, Starting The Year, TPRS techniques
Warning: Some of you may find this controversial. But…I still believe that this is an important skill for teachers to look at, and to use: Comprehension Checks.
Like any skill, it can be overused or used without thought and reflection, and in those cases, Comprehension Checks can be poorly received. But….with a little thought, practice and reflection, using Comprehension Checks can be, an amazing problem solver for us.
What is a Comprehension Check?
It's when we find a way to determine whether or not, or to what degree, a student understands what s/he is hearing and saying.
It might look like this:
The teacher says to the students:
Tengo un problema. Quiero usar la computadora, pero me falta la contraseña. ¿La sabes?
(I have a problem. I want to use the computer, but I'm missing the password. Do you know it?
The teacher asks a student or students one or more of the following as needed:
In English:(expecting answers in English)
Do I need a password or a photo?
Do I want to use the ATM or the computer?
What did I just say?
What is my problem?
What do I need?
What do I want from you?
What is a "contraseña"?
In Spanish: (expecting answers in English or Spanish as indicated by the teacher)
¿Necesito usar la computadora o el telêfono? (Do I need to use the computer or the phone?)
¿Quê necesito …el número de teléfono o la contraseña? (What do I need, the phone number or the password?)
¿Cuál es mi problema? ( What is my problem?)
¿Quê quiero hacer/usar? (What do I want to do/use?)
¿Quê me falta? (What am I missing?)
¿Quê necesito? (What do I need?)
The teacher could also ask students to identify the meanings of words or questions by pointing to pictures or making a gesture.
First, let's look at why a teacher may want to incorporate Comprehension Checks into his/her daily interactions with students. Later we'll look at why it's helpful to do so from the very beginning of the year/semester.
First and foremost, there is a SECRET goal behind the use of Comprehension Checks….
Shhh…..
they actually provide additional processing time for some students!!
We rarely address this gift, but Comprehension Checks buy those students just a little
extra time to let the meaning of the sound/text sink in. This is incredibly helpful in a
class with students who have a variety of processing speeds.
2. The most obvious goal of Comprehension Checks is to make sure that the input we
provide is COMPREHENDED, not just comprehensible. I can always hope, as the
teacher, that students have understood what I said, and that, in time, it will be totally
comprehensible, and closer to being acquired. Or, I can assure that the correct
meaning is assigned to what students have heard/read and move them closer to
acquisition.
3. Comprehension Checks provide a way to differentiate. By isolating different pieces of
the input, and asking a variety of students for meaning, we "spread" the wealth. We can
provide opportunity for students who need find meaning a shorter or more familiar chunk
of language to find success. We can challenge our faster processors or more advanced
students while helping others to match meaning
4. Comprehension Checks bridge the gap for students who have been absent for class. It's
a situation we all deal with. When a student has missed the introduction of a new words
or phrase, Comprehension Checks allow us "pop' in meaning so that those students can
hear the meaning of language that they need to understand.
5. And……….a way to provide more repetitions if the teacher wants to do that. Now…they
aren't exactly useful repetitions if the students haven't already matched meaning to the
sound and the text…but once they have….BOOM…extra reps.
It is very helpful to build in our use of Comprehension Checks from the first few days of classroom interaction in the target language. When they are a natural part of our language pattern, they become less "stilted" and "forced". Here are a few of the advantages to "training" the class to listen for and respond to Comprehension Checks:
By building these types of questions into our classroom interactions, we naturally create the expectation that we will be checking in….because it is important to us that all students get the chance to work meaning out for themselves.
If Rule # 1 is Listen to Understand, then Comprehension Checks support the message that we absolutely, really and truly want students to listen AND understand….not just look as if they are listening and understanding. Students believe what we do…..not what we say.
By starting the year/semester this way, we can get a better handle on exactly where our students receptive skills are. It gives us nearly instant feedback that we can use to monitor and adjust the input we provide.
Done carefully, differentiating with Comprehension Checks establishes and reinforces these ideas:
All students matter.
The core/main idea of an utterance is of primary importance.
Details add to interest and understanding.
Miscommunication happens, and can (should!) be addressed with grace.
With love,
Laurie
by lclarcq on August 14th, 2018
filed under Archived Posts 2018, Encouragment, Engagement, Grading/Evaluation/Assessment, Problem Solving, Relationships, Start From The Heart, Starting The Year
Today's post is a little out of order, but something caught my eye and I wanted to share it with you!!
One of the things we all deal with in the classroom is test anxiety. No matter how much "safety" we have built in, the moment the word "quiz" or "test" pops up (see what I did there? 🙂 ) some of our students just freeze up or freak out.
These ideas won't necessarily solve the problem, but they will help! Not everyone can do all of these, but if you feel you can't, ask yourself why. Is it that you really cannot, or is it that it is just outside of what you are accustomed to? Our own "beliefs" about assessment are based on experience, rather than reality….and it's good to examine them!
So take these ideas seriously, but remember, not all ideas are for everyone!!
1. Don't test students on things they haven't "mastered".
Is that possible? More or less, so let's strive for more!! Traditionally, even if we don't like to admit it, language tests have been all about the top students. They have been full of very specific elements and the exceptions rather than the regular. Let's change that!
If we are teaching towards success, and for proficiency, let's document what they KNOW and what they CAN DO. (Otherwise we should be writing Can't Do Statements!!!) Let's fill up our quizzes and tests with items that allow our students to demonstrate their strengths.
Now, if we need to assess a particular skill or item in order to find out if HOW the students are doing, let's do a lot of informal assessment. Let's use that formative assessment to adjust the input we deliver and the interactions we have in class!
EVERYONE acquires their first language without testing, I"m pretty sure that it is NOT a requirement for second language acquisition. If, and when, we are required by the powers that be to formally assess a skill, let's do it with humor, confidence and joy. Or at the very least make it a part of a larger assessment so that the test is predominantly material they can be successful with!
2. Assess skills as well as knowledge.
This could be an entire course of information on proficiency and assessment grading! So I'll just say that we need to look at our assessments to see if they actually assess what we think they are. Unfortunately, the easiest assessments to grade are often the least effective at actual assessment. Let's pledge to continue to work with colleagues and explore ways to assess that don't suck up large amounts of class time but do allow students to demonstrate what they can do, as well as what they know.
3. Don't put every assessment in the "book."
Like many TPRS/CI teachers, I usually only put grades in the book if approximately 80% of the students earned a score of 80% or above. If the class, as a whole, scores poorly, then clearly there was a problem with the assessment or I assessed them too early. I should not be punishing the students for those reasons.
If just a few students do poorly, then I follow the department/school policies for make up tests. And make sure they get what they need if I can!
4. Give students what they need in advance, without giving them the answers.
Giving them the answers is what they say they want, because their experience is that teachers want very specific answers. Is that what we want? I don't think so. Not on most assessments anyway. So let's provide our students with materials that fill that need to have "answers" to prepare for…at least just a little bit.
A. Short lists, in paper form or on sites like Quia where students can "practice" will fulfill some of that need and lessen anxiety for students, parents and colleagues. They don't have to be required, but they can be if that fits the needs of your situation.
B. Readings, and listenings, are their best gift. Anything that you do in class that can be put on line or in print form for them to use as a resource is also a gift. Of course, we don't always have time for that, but if you have access to upper level students (they don't have to be yours!) or cooperative heritage speakers, take advantage of their abilities to help you to prepare these materials.
C. Show them the format in advance. Not because they need it to do well, but so that they are not stressed when they see it.
D. Give assessment "structure" they can count on. We have lots of routines in the classroom. Let's consider "testing" routines. Here are the ones I used in my deskless classroom in the last two years:
1. An assessment every Thursday. Sometimes very short, sometimes longer. I may or may not have told them in advance what would be on it, but they did know the format. It could be reading/listening (illustrate, fill in the blank questions, English questions, Spanish questions, open-ended questions, etc.) or writing (free write, structured writing, response writing) They also knew how it would be graded.
Confession: I needed to schedule assessments or I would forget to do them. Occasionally I would just call an assessment-free week and I could, because I knew that I already had enough in the book!
2. Students arrived to find a good luck message on their seats. Check this out!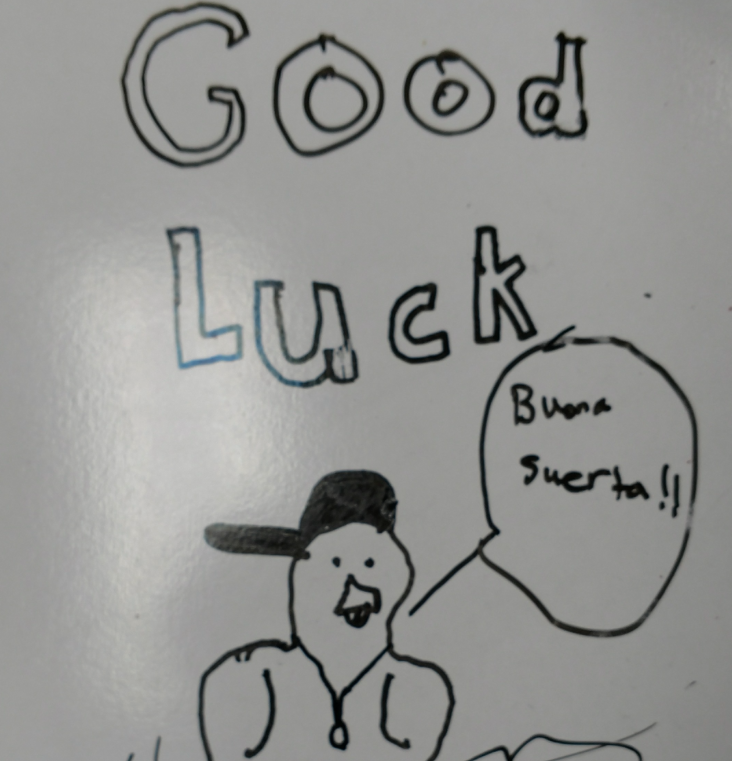 Students could, if they wanted to, take a quick picture of the message before erasing it to prepare for the quiz.
3. Students picked up a "good luck duck" if they wanted to. I had a collection of tiny plastic ducks that students could have by their side during tests and quizzes. The Patitos were very popular!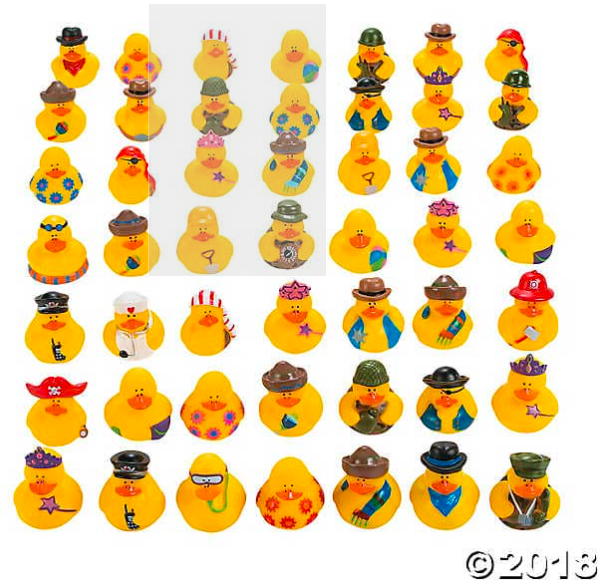 (These are from Oriental Trading company..click on pic…which is where I got mine.)
4. After our daily start routine, I would announce the assessment and ask student to find a spot to take their quiz. Because we were deskless, they were allowed, within reason, to go to a different part of the room to take assessments. During this time, students were allowed to talk quietly, make sure they had a whiteboard/marker and borrow a writing utensil if needed. (I only allowed a couple of minutes for this!)
5. I used one of our call and response signals to quiet the group.
6. Tests were passed out FACE DOWN AND KEPT FACE DOWN. If the test had two sides, they put it under their whiteboards. I reviewed and reinforced this all year!!
7. When everyone had a test, then, we all took three deep breaths together and turned them over together. Everyone put their name on the paper at the same time. Then, I went over the instructions, asked questions to make sure that they understood the instructions and let them ask questions about the instructions. (Middle school, remember?!)
8. Students began the assessment. When they were finished, they answered the quiz question (see below) that was on the paper or the screen/board. (See below)
9. When that was finished, students either handed me the paper or raised their hand for me to collect (depended on the group!!). Either way, I looked over EACH paper as it was turned in to make sure that it was complete. If not, I could have a short conversation with that student to encourage/support finishing it. I also checked to see if their name was on it! (Middle school, remember?!)
10. Students then created a good luck note for the next class on their white boards.
11. If students are still testing, those who have finished their tests found a book in our FVR collection to read.
12. When all tests are turned it, I played a favorite, upbeat song and everyone returned to their regular seats for the next activity!! (Often a brain break!)
This routine looks long on paper, but it wasn't and it solved many, many, many potential problems!
E. Connect with a Question:
For years my colleague Karen and I have suggested the sharing space at the end of the quiz. We know that a lot of you already do it. It's a wonderful way to catch a moment with each student. Leave a section a the end of each assessment where you can do any of the following:
1. Ask a question (L1 or L2….to be answered in any way you prefer…I usually ask for answers in L1 but encourage and celebrate all answers in L2!)
Some ideas:
What was the best part of your week?
What are you looking forward to this weekend?
What nice thing did you do for someone this week?
Name two places you want to go to in your lifetime.
Who do you look up to and why?
What makes you laugh?
Who is your favorite Youtube star?
Tell me the name of a show/song/book I need to see/hear/read.
2. Ask for a drawing. It could be something you can use to intro the next lesson, or simple a random "Draw me a picture."
3. Ask for feedback on the test, the week, whatever!
4. Take a poll: What Friday activity do you want to work for?
Do we need a seating chart change?
Etc.
F. Assess with confidence, joy and humor!
It's pretty difficult to change a mindset that has been years in the making, but it's worth a try! So many of our students are "test-stressed" that anything we can do to lessen their anxiety is a gift, to them and to our entire community.
So don't be afraid to make it fun!! Use humorous pictures for writing prompts and humorous stories for reading. Put one or two totally ridiculous, or class-related answers in the multiple choice options. (It's a great sneaky way to check comprehension….if they laugh, they understood!)
Celebrate with words! Say OUT LOUD when you are proud of how they approached an assessment, did their best, etc. If we can remind them that it is their attitude that can make the biggest difference, it will become easier for them to believe it!!
I love to use music to "end" an assessment. Let them sing! Let them use percussion instruments (if you dare). Let them gesture! Let them dance! Go back to the joy any chance that you can! (Even if they pretend they are too sophisticated for it!)
This turned out to be a bit longer than I planned. It isn't your typical assessment post, but I hope that it solves some problems for you!
Oh….I almost forgot! Here is what caught my eye. I would love to have kids use these, but only on tests!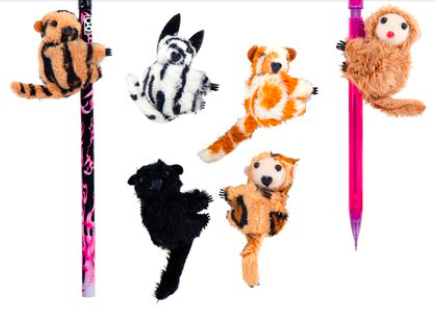 (I found these on Zulily…click on pic)
with love,
Laurie
by lclarcq on July 17th, 2017
filed under Archived Posts 2017, For Administrators, Grading/Evaluation/Assessment, Personalizing Instruction, Questioning Techniques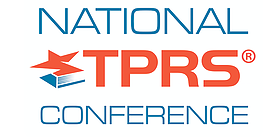 Welcome to NTPRS17 in San Antonio, Texas!! This post has been created for administrators and will contain the documents and information shared with you on Monday, July 17, 2017.
First, the Danielson Rubric Adaptation:
danielson-rubric-adaptationPDF
Then, informal observation sheets
Observation sheet for Personalization, Setting Classroom Expectations/Protocols
Observations_ – Google Docs
Observation for Informal Assessment:
ObservationsB
Skilled Questioning (i.e. Circling) Explanations and Examples:
CirclingStrategies
Here is Bryce Hedstrom's outstanding Observation Checklist:
http://www.brycehedstrom.com/wp-content/uploads/2011/09/Checklist-for-Observing-a-FL-Classroom.pdf
And now, the type of assessment sheets that you will see teachers using with students:
Possible Assessment Activities for the Comprehensible Input Classroom:
PossibleAssessmentsBySkill
Thank you for being part of our week at NTPRS! You are incredibly valuable to us, to your teachers, your students and your communities!!
with love,
Laurie
by lclarcq on June 20th, 2015
filed under Archived Posts 2015, Classroom Management, Engagement, Grading/Evaluation/Assessment, Language Classes, Participation, Relationships, Starting The Year
Laurie says:
Taken from my post on Ben Slavic's blog:
In our department we have created a scale of engagement (with the language and activities) that looks like this:
Stage 1 : Attention
(student is looking at/listening to w/intent to understand)
Stage 2: Identification
(student can locate sounds/text that are recognizable)
Stage 3: Comprehension
(student can visualize/dramatize meaning of the pieces they understand)
Stage 4: Clarification
(student will seek information needed to comprehend any missing pieces)
Stage 5: Interaction
(student will respond to aural input/text to the best of ability)
It's 'jargony" which makes admins happy. It breaks down expectations, which they are also looking for.
But it's actually useful. We can ask the student, "What stage are you at with this?" Then we ask, "What do you need to get to the next stage?" Sometimes the answer is as simple as, "I have to try." :o) But it has encouraged students to a) realize that this is their 50% and b) We can help if we know where they are.
Now, perhaps I should have prefaced this with a HUGE given, a message that we deliver from their first year on and reinforce as needed:
We are professional educators. We understand language acquisition. The district has hired us with the expectation that we will lead classes where language is acquired. We have designed classes with that in mind. Students are required to participate.
Then we work diligently to establish relationships with each student and each class. We adjust our plans based on our students. We are transparent about these decisions with our students.
Students who do not engage/participate will not acquire. Therefore, their assessment grades will be low. If non-participation affects the other members of the class, it is then considered a discipline issue. We address it by working to strengthen our relationship with that student and finding ways for that student to have a place/way to engage successfully in class. It's often easier for them to participate than to not!! This works in our favor. :o)
We do not tie behavior to a grade. A) The disengaged student rarely cares about the grade B) Disengaged students don't show growth anyway. C) The disengagement is rarely ever about Spanish. It is a signal that other issues are preventing this student from wanting to be successful and have fun!!!! This is a serious issue. D) The extra attention to the student as a person, rather than as a grade, is far more valuable.
As for our scale….it isn't a participation grade. It isn't a rubric per se. It's used more as a diagnostic tool when students need help.
If you need help/things aren't making sense, identify where you are:
I didn't hear it/don't see it.
Stage 1: I heard/see it but I don't recognize it/can't identify it.
Stage 2: I can identify/recognize it but I don't know what it means.
Stage 3: I heard/saw it AND I recognize it AND I'm pretty sure I know what it means.
Stage 4: I checked what I think it means with the context to see if I'm right.
Stage 5: I totally get it and can respond verbally/physically to it.
In assessments we often only grade students on Stage 5….and there is a lot that goes on beforehand that we want our students to recognize and use to their advantage.
I can use it to set up formal assessments if I want to, but it is most valuable as a tool that we use as we use language to communicate.
Hope that makes sense…
with love,
Laurie
by lclarcq on February 5th, 2015
filed under Archived Posts 2015, Encouragment, Engagement, Grading/Evaluation/Assessment, Musings, Pacing, Relationships
Midterms are over. But I worry that the mindset isn't.
Even those of us who don't enjoy assessment, tracking data and recording grades can get caught up in the tidal pull of measurement and the undertow of evaluation.
Well….that might be a little too metaphoric, but we ARE teachers. Since the age of 5 we've been playing with tests and trying to win. That is hard to let go of. Many of us were test champions and grade royalty.
(The following is my own opinion and might be considered heretic in this day and age)
I realize that we must assign grades and that students require passing grades in order to move to the next level. We have all worked hard to create systems that allow the progress our students make to be accurately reflected in the grades. Our jobs depend on it. But…in the great scope of life…
THE GRADES DO NOT MATTER. They are artificially "scores" that someone/something determined would measure value in schools. They are part of the system, BUT THEY DO NOT ACCURATELY REFLECT ANYTHING.
They certainly do not reflect value. No human being can be given a numerical value. It's ridiculous to even think of it (although sadly, it is commonly done throughout American culture, not just in schools.)
Every moment that we see our students in terms of a number, we have lost an opportunity to see them as people.
The system, and most of the people in it, will try to change your mind about that. They will also try to convince you that YOUR value will also be determined by numbers: your students' numbers. They will tell you that not only are students are numbers, but that we should compare students using these values. Actually, they would like us to line them up according to these numbers. They want us to believe that the students should all on the same place on a line of measurement at the same time. Finally, they tell us that the students should be moving along that measuring line at the same pace. On a day to day basis.
They are also trying to convince us that it is our job to make that happen. If we don't, we are failures. (Yes, they use THAT word….a word we have secretly been afraid of since we entered a school at age 5)
My dear friends, that is a crock of horsepucky. All of it. Including the idea that we are special because we "earned" good grades when we were students. Grades do not make anyone special.
EVERYONE IS SPECIAL.
Its really difficult to see that. Our job doesn't always let us remember that, even though that is an elemental part of our profession.
Please remember it.
Everyone is special and everyone is unique.
Our students are not supposed to be alike. They all enter our classes at different ages. They enter with different backgrounds and experiences. They did not learn to walk, learn to talk, learn to read their first language, learn to ride a bike, learn anything at the same rate. Why? Because while we may all be wired in the same way, we are all unique and incredibly miraculous human beings.
Have you ever seen a group of one year olds together? They are all at very different places in height, weight, ability to walk/talk etc. If they are paying attention, if they are in the classroom approximately the same number of days, they are all getting the same amount and quality of input. AND THEY WILL STILL NOT BE IN THE SAME PLACE.
Some students show growth in slow, steady increments. Others will grow in "hops", showing improvement every two to three months….but very little in between. Others are icebergs. Everything grows beneath the surface and we see nothing…then all of a sudden BOOM! After six to eight months (or more) of nothing….amazing things are happening.
No one is really "ahead" or "behind", despite what society might want us to believe. If the student is there, and involved, if we are providing a rich environment and comprehensible instruction, then the student is where the student is supposed to be. Period. They will move when they are ready, at the pace that is best for them. We can pay attention, and we can respond, but there is truly little we can do to change that.
And it is no reflection on us.
Hard as that is to remember.
We need to enjoy each student where he or she is….or we will lose sight of the beauty of the human brain, the human mind and the human spirit. How each and every human is unique and heart-stoppingly beautiful.
Nothing else really matters.
with love,
Laurie
by lclarcq on December 6th, 2014
filed under Archived Posts 2012, Grading/Evaluation/Assessment, Musings
(Originally posted 8/6/12)
I tried to stay silent, but this morning's coffee (Costa Rica..Pura Vida!) put me over the edge.
Assessment is one thing. Grading is another. There is no validity in grading. At least not in the assessment that districts want us to impose on our children.
a. Students have been trained for years to respond to assessment in ways that make a natural assessment impossible.
b. We don't have time to create nor utilize the results of useful assessment…no matter how proud we are of our lovely exams.
c. Grading is simply a way to do many things that have little to do with honest teaching goals….create an unnecessarily competitive environment, motivate via an invalid rewards system, create a false sense of superiority (in students, teachers, parents and the school itself), etc. etc.
I could go on and on, but I'll go back to enjoying my coffee!! I applaud Scott and others for attempting to make sense of a senseless, but required, system. Truth is, nothing will be accurate, nothing will be fair, and nothing will make everyone who wants to be happy, happy.
Limit the time you agonize over it. Pick something that seems adequate.
Then devote your time to getting to know your students and providing them comprehensible and compelling language. Develop an honest and loving relationship towards them. Encourage their curiosity. Reward their tenacity, sense of humor, humanity and individuality. Provide them with frequent moments of success in the form of interesting and comprehensible language. Make eye contact and send the message that each student matters. Smile from the heart. Show compassion. Encourage excellence. Eschew perfection. Model humility. Enjoy every moment possible.
with love,
Laurie
All content of this website © Hearts For Teaching 2009-present and/or original authors. Unauthorized use or distribution of materials without express and written consent of the owners/authors is strictly prohibited. Examples and links may be used as long as clear and direct reference to the site and original authors is clearly established.
by lclarcq on December 6th, 2014
filed under Archived Posts 2011, Curriculum and Planning, Grading/Evaluation/Assessment, Homework, Musings, Starting The Year, Teacher Training
(Originally posted 8/5/11)
Ay….the debate over notebooks and binders is about as long-winded as the debate over grading participation!!
In the last (almost) 30 years, I have tried it all..from detailed checks, grades and checklists, to nothing. My observation is this:
1. Think of your instruction first. What do students need to have their hands on IN CLASS and how do they get access to it?
Truth is…in most TPRS classrooms, there is very little need to refer to a notebook for most of the class.
2. Think of homework next. What do students need to have their hands on in order to do the homework and how do they get access to it?
That will depend on how you approach homework.
Other than those two questions, the binder has nothing to do with language acquisition.
Now….if you believe that is a teacher's responsibility to help them with organization etc…then you have the professional freedom to incorporate that into your program!
What I am learning is this: It's easy to be out of touch with how kids organize these days if you are not of the techie generation. (You are!! I'm not!!) Students keep track of things on Iphones and Blackberries, not the little books schools have been handing out for decades. Students and parents are always checking online to find out what assignments are and looking for papers that the kids didn't bring home.
It might be a better use of teacher time (depending on your students) to post papers and assignments on line than to check and grade binders.
Truth be told…very little is kept in a "hard copy" anywhere these days so it's possible that the keeping and grading of binders will soon be (if it isn't already) ridiculously obsolete.
As teachers (and former star students) we LOVE binders and notebooks and collecting lists and stories and keeping them for years and years. Because we love that, we mistakenly believe that that helped us to be language learners.
So in my long-winded way….here is my suggestion:
Before school really kicks off, ask yourself how important is it FOR ACQUISITION for your students to keep a beautiful (or not) binder? And follow that answer to it's logical conclusion.
If you believe that it is important, but the kids rarely seem to pull it off…then maybe some out-of-the-box solutions are required:
*smaller composition books for "Do Nows", Vocab, Freewrites etc. kept in plastic dishpans from the dollar store in the back of the room.
*a shelf set aside for binder storage for students who would be better off with a copy at home and at school.
* Buddy binders where students share. (I have kids every year who ask someone else to carry the important things for them)
Whew…ok…that got long but there it is! Enjoy the days you have left and I wish you a great beginning of the year!!!
with love,
Laurie
All content of this website © Hearts For Teaching 2009-present and/or original authors. Unauthorized use or distribution of materials without express and written consent of the owners/authors is strictly prohibited. Examples and links may be used as long as clear and direct reference to the site and original authors is clearly established.
by lclarcq on December 6th, 2014
filed under Archived Posts 2013, Curriculum and Planning, Engagement, Good Days, Grading/Evaluation/Assessment, Musings, Output, Participation
(Originally posted 4/22/13)
The second time I saw the light bulb go on was with my juniors. Let me give you a littlebackground. We teach with TPRS, an approach that focuses heavily on providing large amounts of Comprehensible Input in the target language. From this input comes interaction, verbal and written….but production is the result, not the goal.
It is a leap of faith in many ways to take this approach, but the results have been undeniable! Our program has expanded to include so many more students and students of all academic "ability" levels are able to communicate clearly in the language. As a result of the changes in the program and several changes in staff, we have not had this group in a formal speaking test situation…..ever.
It's not the first year that this has happened. This year's seniors had not ever had a formal speaking performance assessment either. BUT, when I gave them the assessment last year, using the NYS Regents Speaking Assessment format, they did a fantastic job. What is the difference? That group had been my students for three straight years….and I administered and scored the assessment.
This year NYS Dep't of Ed. has issued a series of conflicting statements about who will/can administer these assessments and how they will be graded. (I will not be allowed to.) So this year's group needs to be confident. I need them to know two things:
1. They already have all of the language and skills that they need in order to do this, and do it well.
2. They need to know the rules of the game so they can get the scores that they deserve.
The challenge was, I thought, that they have never been forced to speak in unnaturally long sentences, which is what a high score requires. Well, apparently that is not a challenge in their minds. I explained that the answer to Where do you live ? could be a one word answer: Rushville.
But that wouldn't be worth much. The more they could say in addition to that the higher their scores would be. I asked for a volunteer. Where do you live? "I live in the little town of Rushville in the state of New York." Ka-ching!! "With my family and my dog, so the house is too small." Another student pipes up before I can ask for another volunteer. "So I want to buy a bigger house" student # 3 "but I prefer one in the country because I like having a lot of space for my animals." and student #4.
Okaaaayyyyy. I guess they get it. Over the last two days I've spoken to each student as part of a greeting at the door, a class activity/game etc. and each one can easily perform the task. I even gave them situations where I knew that they hadn't had the vocabulary. It really didn't matter.
They can circumlocute like nobody's business.
Dang……all those years spending all of that energy to get kids to learn how to "perform" well on a speaking assessment and this group acts as if it is as easy as pie. They think it sounds weird to speak in full sentences when one or two words will do, but they are happy to do it and it is easy for them.One class even thought it was hysterically funny and highly entertaining to try to top each others' sentences.
Here's the difference: These kids already had acquired all of the language they needed to speak in longer, more complex, high-scoring (although stilted and unnatural) phrases. All I had to do was model how to use them to get the higher grade. Before TPRS I was teaching phrases AND teaching strategy AND teaching topical vocabulary AND grammatical concepts and it never, ever came together much less click for the long term…even for my most gifted students.
Will they all get high scores on the speaking assessment? Probably not. Some will get nervous, some will overthink it and some will pick those really weird questions that no student can ever do well on. But they CAN do it….I know that and they do too. That knowledge lit up our faces and our
hearts.
with love,
Laurie
All content of this website © Hearts For Teaching 2009-present and/or original authors. Unauthorized use or distribution of materials without express and written consent of the owners/authors is strictly prohibited. Examples and links may be used as long as clear and direct reference to the site and original authors is clearly established.
by lclarcq on November 30th, 2014
filed under Archived Posts 2011, Curriculum and Planning, Grading/Evaluation/Assessment
(Originally posted 8/14/11)
The questions:
We live in the reality of having to produce a grade. How do you grade your students?What does your grade represent?
My answer:
First, grading has to fulfill the district, building and departmental requirements…especially in larger
districts.
In my program, we have a few requirements that are outside of my control ie how much each marking period is weighed, whether or not to give midterms and finals and how those exams are weighed. I worry about what I do have control over.
1. I give a quiz every Thursday. I do NOT tell students what is on the quiz. The purpose of the
quiz is for me to evaluate where students are so that I can plan for the following week. IF 80 % of the students achieve an 80 % or higher, I put the grades in the gradebook. If not, I don't. The quiz may take 10 minutes or 40, depending on how much information I require. (they usually average 15…I hate to give up interaction time!)
This gives me between 6-10 quiz grades per marking period. I vary the quizzes so that at least three skills: Reading, Writing and Listening are evaluated at least once per marking period. Speaking evals are included in Levels 3 and 4.
2. I collect at least two assignments per week…FROM WORK WE HAVE DONE IN CLASS. This could be adding details to a story, a written translation, a picture drawn from a reading, a poem written from lines of a song or any number of different activities.
3. I usually have 1 homework assignment per week that I collect and mark as a 0, 50, 75 or 100.
4. Once each marking period, especially in the upper levels, students have a short "project" to complete: The requirements are broker down into steps and credit is given for each step completed. It may have an output component but always involved some form of input as well. (I'll try to post some of these later ….)
This actually gives me at least 20 "grades" in the book for each student per marking period. I have tried all kinds of weighting systems only to find that none of them really makes a difference. I simply total them all (they are out of 100) and divide by the number of grades. If a "project" was really involved I will simply put it in twice. j
I put as little emphasis on grades as possible. I don't go over tests/quizzes/homework in class.
Ever.
I will discuss things with students after school. My quizzes often involve choice: Here are 15 sentences,…illustrate or translate any 10. If I have planned well, conducted classes well, written quizzes well and designed projects well…it all leads to acquisition.
It does take some students (and parents) time to adjust to not knowing their own personal "point value" at every given moment. If it is extremely stressful for an individual, I will encourage him/her to meet with me after school and we go to Quia or another online format that fills that need for evaluation and quantitative feedback By the end of the first marking period however, they see that their grades are high and that they have really acquired a great deal of language and success.
It works for me. Keep asking questions about what is not clear…
with love,
Laurie
All content of this website © Hearts For Teaching and/or original authors. Unauthorized use or distribution of materials without express and written consent of the owners/authors is strictly prohibited. Examples and links may be used as long as clear and direct reference to the site and original authors is clearly established.