by lclarcq on March 10th, 2017
filed under Archived Posts 2017, Classroom Management, Musings, Not So Good Days
It's a tough week here. It is the end of the trimester and sadly, even middle school students feel the stress. We are also two weeks into an eight-week stretch without a break. With 10 more students per class than I'm accustomed to, I've also learned that I'm absorbing more stress from them as well. Sometimes I feel as if I am in the room in the center of a house fire when the room is full. And it is about to ex/implode at any moment.
That's not what kids deserve. And frankly, I've feel like I'm not what the kids deserve this week either. But I'm what they have. So I've been looking for a way to stay calm.
I have tried to see myself as a tennis racket this week. Weird I know, but bear with me.
The tennis racket doesn't get to sit still during a practice or a game. Even when the other player is dealing with the ball….the racket is poised and just slightly in motion…ready to return the play.
I realized that I did not have to be the entire racket…and that I could chose, at any, or every moment, which part of the racket I could be.
Professionally, and personally, I often have to be the strings. I have to catch the boll. I have to return the ball so that the players can hit it back to me.
But this week…..I'm trying to be the spaces between the strings. The spaces don't have to do anything. They just have to be there. They let everything go by. They let the racket move and the strings do the work when necessary.
So when the tension heated up and the 'little things" felt like they would explode into big things I kept saying to myself…"I'm the space. I'm the space. I'm the space." (If you couldn't tell, I am a big fan of mantras!!)
It helped me so much. There is a time to be the strings….but it was a good week to be the space. I hope it helped the kids as much as it helped me.
with love,
Laurie
by lclarcq on February 15th, 2017
filed under Archived Posts 2017, Classroom Management, Not So Good Days
and I don't seem to be able to predict them in advance.
That morning went well. It was a block day and the second block went well too. I'm not even sure that it was going so badly when I lost it. It seemed like it at the time, but looking back, it is hard to tell.
One minute I was tolerating the minor chaos of 30 students working in 10 groups of 3. Some groups were still working and some were done. Some students were passing back papers for me. I figured those still working needed about 5 more minutes and I could round everyone up and we could end the class on a focused note. And then…it all crossed over the edge. I had mis-timed things and the ones that were done were DONE and then I was DONE and well…that was that.
It was lights out, heads down on the desk and total silence. I was able to take deep breaths (although it was a little tough not to flash back to 5th grade when my teacher did the same thing to us…..and I got yelled at because I couldn't stop giggling)
They apologized. Some quite sincerely and one who felt righteously wronged because although she admitted that she hadn't been doing what she was supposed to the rest of the period, at the moment I got angry she was doing what she was supposed to and how dare I ask her to put her head down and be quiet? :o) The next day I apologized. (I needed a little time…) And life went on.
I wasn't the world's worst teacher. They weren't the world's worst students. And the next day went very well. Up and down. As long as we keep coming back and starting over, it's all good.
with love,
Laurie
by lclarcq on December 7th, 2016
filed under Archived Posts 2016, Classroom Management, Engagement, Musings, Not So Good Days, Personalizing Instruction
I have three 6th grade/Level 1 classes and like most teachers, I'd like to think that I can have one basic plan for that level. I know better, but I don't really KNOW better!! I'm trying to get to know not only individual students better, but also the makeup of each class better. It would really help me with my planning. :o)
All three classes need a lot of work with the basics. The first class was able to arrange itself in a circle without too much fuss and I led a series of questions/directed a conversation around several of the students.
There is a boy in the class. His name is ________. He is very, very famous in Spanish class. He has a lot of friends. One of them is also in Spanish class. His name is ___________. He is very, very intelligent. ___________is another student in class. He is very athletic. He likes football. Many students in the class like football. ____________ has a football jersey. Her favorite team is __________.
and then one of the kids ran to his backpack, pulled out a Seattle Seahawks jersey and put it on!! Great class. We are still pausing (often) so they can settle down, focus, stop talking, etc….but it was progress.
We transitioned into a conversation (with pictures) about Prince Royce. They understood, they were interested, and although we are still working on behaving like a class….I was pretty happy. We watched a 3 minute video about Prince Royce in English. (https://www.youtube.com/watch?v=MBHdga54kik) I could follow with a number of questions in Spanish using the "Super Seven" verbs. (Google Dr.Terry Waltz and Super 7…tons of great stuff!). They had some questions in English about Prince Royce that were interesting to hear. Questions about what he was wearing and how he wore his hair. I was able to use their emerging Spanish to talk about Prince Royce the person and Prince Royce the singer. (and to remind myself how important it is to FIT IN in middle school!)
Then we watched a clip from La Voz Kids where Prince Royce is a judge and a young man sings one of Prince Royce's songs and talked about that using the same basic questions. (https://www.youtube.com/watch?v=buIs7yqT5jE)
I felt pretty good about how that went!
The next class? Ummm. Different story. They could not handle a change in the seating arrangement. When I tried to start the conversation about the class, we could barely get started. The social make up of this group is a study in middle school insecurity. Everyone is trying to be cool and the socially acceptable way to be cool is to make sure that everyone in the class knows that you are cooler than they are. Cliques, sarcasm, eye-rolling, snorts…you get the idea. Lovely individuals on their own. Toxic when together.
So…..back to the drawing board. In the middle of class. Ok…twenty minutes into a 90 minute block. Desks in rows. Take out a sheet of paper. I write a sentence about Prince Royce (on the computer, projected onto the screen). The students write the sentence in Spanish. I ask individual students comprehension questions. No one else is allowed to speak. On the outside I am neutral, calm, maybe even cold. On the inside I am frustrated and fired up!!!! This is BORING. SUPER, SUPER BORING.
But….the class itself was under control. The individuals in the class could each employ self-control. The language was comprehensible.
When we transitioned to the interview they couldn't contain their reactions. After calming the storm of remarks, followed by the smiling stare of death for 45 seconds, I had to state in English that
a) Prince Royce is an actual human being and I wouldn't let them mock him, or anyone else, in my presence.
b) Prince Royce is a professional. He has a job. He might be told what to wear and how to cut his hair, etc. etc. It is not our job to do either of those things.
And then we went back to the video. What color is his shirt? What color are his shoes? Do the shoes cost a lot of money? Do his fans like his shoes? Using the same, one student at a time, no one else is answering, and we write the answer on the screen and they write it in their notebooks scenario.
The same material. Completely different lessons.
The hard part? Not putting my own personal label on either one. I was totally miserable during the second lesson….but truthfully…it was probably the right lesson for that group. If I had tried to keep pushing 5th period's lesson on 7th period, it would have gotten very, very ugly.
Tomorrow I meet with the third 6th grade class. It's the most challenging one!!!! I'll keep you posted. Right now I know the material, but I haven't yet nailed down the lesson plan….
with love,
Laurie
by lclarcq on April 17th, 2016
filed under Classroom Management, Encouragment, Musings, Not So Good Days
The following was a response to a dialogue on Ben Slavic's blog and several folks suggested that I share it here. The conversation centered around the challenges of teaching students towards the end of the year!
Hello all,
Part of the reason that April/May are tough is that the kids that we have now are not the same students that we have in August/September. They have different interests, different skills and sometimes different friends and even family.
This is a great time of year to acknowledge that! Get to know them all over again. Reconnect.
It is also a good time to "step up the game" and introduce new activities that are more in line with their level of acquisition and maturity.
There is no standard way to outline this because each school is so very different.
If I were teaching a Level 1 class of 7th graders I might start using topics like part-time summer jobs (babysitting, lawn mowing, etc.) that kids have in this area. I might start creating stories about 8th grade and all of the advantages they will have next year. I might start to introduce any kind of real person connection to the language that their squirrellier 7th grade selves might have dismissed.
If I were teaching a Level 1 class of 9th graders I would definitely start incorporating summer jobs, summer concerts, and summer clothes…..which would lead into a story about the dress code, which will soon be a big issue for our freshmen because it is a big deal at our school I would ask about what next year's freshmen will need to know, and create a BB, or PP or letter for the incoming freshmen.
At any level, if you haven't started an FVR (Free Voluntary Reading) time, this is a great time to do that….if you have the materials. In my level 3 and 4/5 classes they get 20 minutes 2-3x per week to choose their own activity: read novels, children's books, cloze activities with lyrics to songs that we have done, write a story, take a practice quiz (similar to one section of the final and check with a key), read articles that I have ripped out of People in Spanish, or whatever else I can come up with. They start each 20 minutes with a grade of 100. Every time that I see that they are NOT engaged in the activity at hand, I subtract 10 points from their grade. Even my rowdiest can keep it together for 20 minutes IF they are choosing their own activity (and are not sitting near a friend!!) I play music quietly in the background and it is a nice, well-earned change of pace.
Music, music, music, music, music. It's a great time to have a "dance-off" like my friend MB did using "Five A Day" in your language….if you don't teach French/Spanish, just print off the expressions, and yell them out over the voice of the video. My Spanish kids actually prefer to do the French one. 🙂 If you don't teach language at all…any 3-5 minute dance off would really wake up your students! (Would love to teach American history and use the Hamilton soundtrack!)
The skills that are most needed are the ones that you use in your class to complete transitions and to refocus. Reteach and practice those. Allow 3 minutes here and there for just heads down and silence. Life is crazy for us all this time of year.
Hang in there!!!
with love,
Laurie
by lclarcq on April 7th, 2015
filed under Archived Posts 2015, Classroom Management, Not So Good Days, Relationships
No one is perfect. This afternoon I had the chance to reflect on some of the many things I would change if I could go back to my first 10, or maybe even 20, years of teaching.
To my former students…
If I posted the agenda for the class and made darn sure we did everything on it, even if it wasn't understood or didn't make sense, I apologize.
If you voiced a concern and I not only didn't address it, but also asked you to stop thinking and talking about it, I apologize.
If I offered extra credit, but only gave the points to the students who needed a higher average, I apologize.
If I suggested ideas that would help you to become a better student, never told you that they counted for a grade, and then took off points if you didn't do them, I apologize.
If I followed every compliment with….But….and proceeded to berate you, I apologize.
If for every positive statement I made about you, I made five negative ones, I apologize.
If I assigned you a project that I had no experience with and then criticized how you did it, I apologize.
If I required you to use technology that I did not understand, and then criticized how you used it, I apologize.
If one or two people in your class didn't do something correctly and I scolded all of you, I apologize.
If I asked you, in front of the entire class, to raise your hand and tell me that you didn't do an assignment (even though I already knew that you were the only one who didn't do it) I apologize.
If you ever arrived late to class and I made fun of you and let the class laugh at you, I apologize.
If it was clear by my words and my actions that I favored some of you and disliked others, I apologize.
If I made you feel that by being my students you were a burden to me, I apologize.
If I attempted to motivate you with sarcasm or by poking fun at you, I apologize.
I truly hope that I didn't do these things, or at least do them very often. I'm sure that there are other things that I should apologize for as well…and I am sorry. I'm sure, at the time, I really did think that I was doing the right thing, the best thing, by behaving that way, but I was wrong…and I am sorry.
Why I am thinking about these things today?
I saw them happen…..and it really, really made me angry. Not to students, but to adults, and it still made me really, really angry.
And it made me remember, or at least worry about, times when I may have inadvertently treated my students poorly. I'm sure that I have, at some point, made my students as angry as I was today…and for that, I am sincerely sorry. Please accept my apologies.
with love,
Laurie
by lclarcq on April 5th, 2015
filed under Archived Posts 2015, Encouragment, Good Days, Musings, Not So Good Days
(This post, like many others, is one that I am writing to myself…and posting in case someone else needs to hear it.)
Tomorrow, when you get back to school…
Someone will be grateful that you came to work and you won't even know who that is.
Someone will make you laugh when you least expect it and you will smile about it the rest of the day.
Someone has been looking forward to being in your room and can't wait to get there.
Someone will give you strength and someone else will ask for it.
Someone did something amazing this weekend and cannot wait to talk about it.
Someone did something regretful and needs to feel forgivable.
Someone needs an adult who acts like an adult…and that will be you.
Someone will remind you that children still dream and remind you to do the same.
Someone needs to be reminded that they matter and yes, that might be you.
Someone will step up in a way you have never seen before and you will be impressed.
Someone will see you make a mistake and learn that adults can be fallible.
Someone will hear you apologize and learn that adults can be humble.
Someone will forgive you and remind you that it is okay to be human.
Someone will be there to remind you that this is really what teaching is and you will be grateful.
Someone is there every day to be there for you, with you, because of you.
That is why you are there.
with love,
Laurie
by lclarcq on March 5th, 2015
filed under Archived Posts 2015, Encouragment, Not So Good Days
I've not really been much for trying to keep up with everyone else in the neighborhood. Growing up we wore hand-me-downs from our cousins, always had a "well-used" car, and did our best shopping at garage sales. It's never really been my style to try to have, or do, what everyone else was doing.
But lately I've found myself doing that exact thing with my teaching.
It used to be that teachers operated in our own little classrooms. If you were lucky, you had a few colleagues you shared ideas with, and you might get to a conference once a year. But most of the time you did your own thing and that was that.
Now we are UBER-connected. There are blogs, listservs, wikispaces, webinars, Twitter, Facebook, webpages and more…each sharing teachers' ideas and experiences. On one hand, that is FANTASTIC. We are not alone. We do not have to reinvent the wheel. On the other hand, I find myself asking….why aren't I doing that? Should I be doing that? Am I depriving students if I don't do that? Wow, I must be behind, out-of-touch, too slow, uneducated, or in other words" not good enough" if I don't do what others are sharing about.
Just trying to keep up with what is out there…much less implement any of it…is exhausting.
It should be exciting and inspiring….but some days it is more than a bit overwhelming.
What's up with that Ms. Jones anyway?!!!!!!
When I get in this mood I have to whip out a little self-talk. I pick one or more of the lines below and say it/them to myself until I stop trying to be Ms. Jones and her perfect classroom.
**You are not Ms. Jones. Even Ms. Jones is not Ms. Jones.
**You do not have to be a tech guru. You do not have to be ANY KIND OF GURU.
**It doesn't matter how many "tricks" or "ideas" or "insights" you have. You can only use so many per day.
**Your time each day is limited. You can feel overwhelmed by too many ideas, or you can find one idea and work on a way to use it.
**You can be jealous or you can be grateful, but you can't be both. Pick the one that makes you happy.
**Teaching is not a competitive sport.
**It is perfectly wonderful to be a bit of a mess. Messes are real.
**Your students' successes are more important that your insecurities.
**Love trumps Laptops.
You get the idea. I AM grateful for all of the wonderful ideas that are out there, and for all of those generous teachers who share them. I just have be careful not to compare myself with the Joneses. Ms. Jones is not in my classroom and my students need me.
with love,
Laurie
by lclarcq on February 8th, 2015
filed under Archived Posts 2015, Classroom Management, Encouragment, Musings, Not So Good Days, The Teaching Profession
This is a letter to a friend who is struggling this year with a small, but powerful, group of students. This group, and their equally vocal parents, are leading a "complain campaign" against the teacher. What is the problem? The teacher is working to create an environment where all students can be successful, where all students are capable of making progress and where all students, at the very least, allow their classmates to grow and to thrive. (Although ideally they would encourage each other.)
There is a group of students, encouraged by parents, who feel that this is not appropriate. They have been very successful in other classes by being "better" than other students. They do not understand, nor like, being part of a paradigm in which every student has value.
Are they saying this out loud? Not exactly. They are saying that the teacher's methods are ineffective. But their meaning is clear. It is troublesome. It is exhausting. It has turned into a "me vs. them" scenario for the teacher. The students and parents are attacking the integrity of the teacher. Even though, all of the students, INCLUDING THOSE COMPLAINING, are doing very well.
We have all been there. Too many of us are there every day. (and right now, because the profession is being targeted, it is particularly painful!) When this happens we feel as if we are walking on eggshells, not even really knowing what we are doing wrong and certainly not sure how to fix it. What we want is for it to just get better. To get a do over with a group of kids. To make it go away.
So this teacher asked me, "What can I do?" And this is my answer. I asked the teacher if I could share it just in case there is another teacher out there, in another district, with other students, but feeling the same way. The teacher graciously agreed. Please remember that this is just a collection of my thoughts, certainly no definitive answer to anyone's problems. But as our colleague Bryce Hedstrom often says, "We are all in this together."
From time to time there are students that clarify our work for us. This seems
to be one of those groups for you.
For perspective:
These students are a product of their environment, which you clearly understand. At their age they have not had enough experiences to think differently. They are also savvy enough to know when agreeing with the status quo is in their best interest…and this is benefiting them …..in their minds….so they are perpetuating this. What you also understand is that this is NOT in their best interest, now or in the future. But you will not convince them of that, nor their parents. This is an insight that (as the word implies) must come from within..and in its own time. But….I PROMISE you that many of these students will come to see this in time. Many. I can only make this promise because I see and hear from many former students (and by now I have well over 3000 of them!!). I am constantly amazed at how they mature (many of them when they have their own children) and come to appreciate the messages I tried to include in my teaching when they were teenagers.
If you can, when you can, step back and stay out of their circle of thinking. They will graduate and move on. It feels as if these attitudes will forever prevail, but they will not. Often an entire school will change when one group of negativity graduates. I have seen it happen many times. Remember that while it seems as if their behavior stems from a need for power, that nee for power ultimately stems from a place of fear. Fear can only be overcome with love and/or knowledge. You offer these things. You will never be able to control when/if they will be ready to hear the message. Again, that will have to come from within these individuals.
In the meantime, you are offering hope, faith and love to students who do not have it. That is life-changing…for you and for them. If this is what calls you, follow it. Follow it as far as you are able. It connects you to a greater community than the little power-hungry social group can ever be a part of. I am grateful every day to be a part of that. I am grateful every day for the others that are doing the same.
For reality:
It's tough dealing with these kids, and worse when they have formed a group with parental backing. Very tough. Exhausting. Soul-crushing even. I'm so thankful that you have administrative support. What a gift!!!! The truth is that you really must be shifting the status quo. You know that you are doing an amazing job of that when the folks who have been "in charge" really want to find fault with you. That is not fun, but it is their FEAR talking. They want to accuse you of not doing your job because they feel that you are threatening their "way of life.' I know that you are not trying to 'take down" a social group, just love and teach kids. It's annoying and frustrating to be accused of something you would not do/be. Just because they say it doesn't mean that it is true and it doesn't mean that others will believe it, even if those that believe in you don't stand up for you.
I know a number of other teachers who have been, or are, where you are. Some saw the culture change. Some have accepted that they are fighting an uphill battle and simply try to stay under the radar. Some move to other districts where they are not alone in their support of equal education for all.
Eventually you will have to make one of these decisions, or your own. You will know when it is time.
In the meantime, I am going to ask you to try to do something that may seem very
difficult.
Do not try to win these students over. Do not try to heal this relationship. Right now, it is not a healthy relationship, it's abusive. The recipient of the abuse will never be able to heal a relationship with an abuser. Only the abuser can do that ….and these students do not have the maturity, nor the desire, to do so.
Right now your job is to be a teacher, and in some ways, a parent to these students. Not a friend. It does not matter whether or not they like you if they only want you to do things their way. To truly love them, to truly be their teacher, you will have to continue to do what is in their best interest whether they approve or not.
There are several challenges to that.
1. They are in many ways, the "popular" kids. Choosing not to cater to their "popularity" will be confusing to many students, and to many adults. But it will set a precedent for others who will, in time, be able to follow it. You will be a role model in the truest sense of the word. Other students will see how to handle a bully without being bullied, without giving up your dignity.
2. You will have to find ways to honor these students OTHER THAN honoring their
popularity and social power. This may not be a challenge for you at all. But it may be a very different experience for them. They are only accustomed to receiving artificial kudos rather than sincere ones. Be patient if they reject your positive comments about participation, assisting others, offering insight, etc. It will confuse them. They may reject it. They may mock it. But they will hear it.
3. You will have to rise above emotions. Emotions are their weapon, their target, their currency. Particularly insecurity and hurt. Picture yourself and strong, kind, caring and too mature to be damaged by their game. "Rise Above" will become your mantra. IT IS NOT YOU they are attacking. IT IS NOT YOU. They know that there is a piece of each of us that is vulnerable to being left out, pointed out, isolated and humiliated. They know how to hurt. They have done it in the past. They have done it to avoid being hurt themselves. They may try to hurt you. Remember that you too are vulnerable, but that no child, even in a group, even supported by a parent, can determine your worth. You are caring, you feel called to provide an equal education for all, you believe that catering to this group is not what you are called to do.
It is not an easy road sometimes. That is why other teachers in your position
do not always stay the course.
EVERYTHING YOU FEEL IS JUSTIFIED. However you respond or react is whatever you
can do that day. Know that you are supported, no matter what happens. Do not expect perfection. You are human. This is hard.
Sadly, sometimes people put us up against a wall and we have to make a choice: do what they want or do what we want. IT SHOULDN'T HAVE TO BE THAT WAY. But sometimes it is.
What you won't be able to do is turn students who are abusive into students who are not abusive in one day, one week, one month, or even, sadly, sometimes even in a school year. When they are ready for relationships with a balance of power, they will be willing to let you establish a better relationship.
"People can change. We can't change people. We can only change ourselves."
I don't know where I heard/read this…but it has proven true over and over again.
If these students refuse to change, and that appears to be the case right now, you do have the ability to create a new relationship with them. A relationship where you respect them, but not their cruel behavior. A relationship where you appreciate their abilities to acquire language, to be citizens of the world, their potential to be leaders…but not their ability to ASSUME that they have inherited all of the knowledge about how these things happen.
What does that look like? That will be yours to decide. Perhaps you offer those students an option that is more to their "liking" to do quietly in a corner of the room. Perhaps that traditional "work" that they believe is so vital, but in the library where they won't be disturbed by the work that you and your willing students are doing going on in the room. (All of this of course with the approval of your department chair and administration) Perhaps you only give these "learning" opportunities as extra credit for those extra-motivated-to-excel-on-paper
individuals. Perhaps they get a particular classroom responsibility that singles them out for responsibility and makes them feel recognized and honored, but doesn't take away from instruction. Choices like this can be brainstormed with like-minded colleagues.
It may also mean that you include ways to recognize all students, including these kids. Clipping articles from the local paper and placing them on a bulletin board. Posting lists of the high honor roll. Congratulating scholarship recipients, Eagle Scouts, athletic accomplishments, getting a new job, the list could go on and on.
Whatever happens, have faith. You are making a difference. You already have. Above all remember…This too shall pass and you are NOT alone. It might not feel like it …but it's true.
Hugs and love and support.
Laurie
by lclarcq on January 27th, 2015
filed under Archived Posts 2015, Encouragment, Musings, Not So Good Days
I really hate January. Between post-vacation blues, a germ-filled building, exhausted colleauges, flu-stricken students, midterms, data analysis, reports, grading, meetings and attempting to "gear up" for a new semester, I get really worn down. When I'm worn down, everything gets blown out of proportion and I take things way too personally.
I'm the queen of taking things personally, having spent most of that past five decades elevating it to an art. :o) I have had to work very hard to listen to the voice in my head that says..'Oh that's a good idea." and not the one that says, "well duh!! You know that. You should do that. Why didn't you think of that? Kids would pay attention if you did things like that. Thirty years in the profession and you still don't have it right. "
I've taken large numbers of suggestions as face-slapping criticism and used to cry on a regular basis after post-observation conferences with my principal. It's taken a long time, and a lot of practice, to just listen to people without a strong, emotional self-flagellation reflex kicking in.
The folks in this profession are very passionate people. That inner energy sometimes leads us to extremes….whether it's extreme dedication, extreme worry, extreme committment or extreme self-evaluation.
When I'm swinging towards the extremes, I have to remind myself of the following:
"If you are doing the best you can today, and hoping to always do better when you can…..
You are truly doing enough."
Regardless of what your administrator, colleagues, students, their parents, and that nagging little ugly voice in your head are saying to you.
"You are truly doing enough."
(and yes…I'm saying this to myself as much as I am saying it to anyone reading this….)
Don't let yourself hear anything different.
with love,
Laurie
All content of this website © Hearts For Teaching 2009-present and/or original authors. Unauthorized use or distribution of materials without express and written consent of the owners/authors is strictly prohibited. Examples and links may be used as long as clear and direct reference to the site and original authors is clearly established
by lclarcq on January 12th, 2015
filed under Archived Posts 2015, Encouragment, Not So Good Days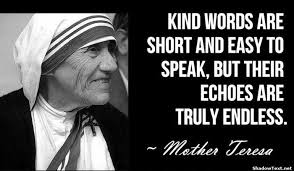 I don't know about you, but I need A LOT of reminders. I use Post-It notes, Evernote, the calendar on my phone, the calendar w/my inbox at school and yes, I still sometimes write on my hand.
Today, create a reminder that what you are doing today matters. Write a note to yourself. Email it or text it or write it down and put it in your pocket. Tape it on your computer monitor, draw it on your white board or write it on your hand. Every time you see it, it will be a reminder that YOU MATTER. Everything that you do really does make a difference….even if it doesn't seem like it at the time.
Don't wait for someone else to get around to telling you that you have touched lives, warmed hearts and changed the world. Someone else might just be too busy staying afloat today.
Gently, but firmly, remind yourself. Put it in writing. Put it where you will come in contact with it all day long. If you are not sure how to word it…try one of these:
You matter.
You said just the right thing to someone today.
Your smile touches hearts.
You are someone's rock.
You are loved.
You are important.
Today you had the answer to someone's important question.
Thank you for being you.
You are the answer to someone's prayer.
You have done the right thing.
You make a difference.
Yes, you have done enough today.
Sorry if it seems silly, but if YOU cannot believe that you matter, no one else will be able to convince you of it.
It is often so easy for us to say these things to others, but so hard to say them to ourselves. Even if you don't believe what you are writing, pick something that you would like to hear, that you would like someone to say to you. Say it to yourself. Put it in writing and let it be a part of your day today. Just for 24 hours. It can't hurt.
with love,
and looking around for my Post-It notes,
Laurie
All content of this website © Hearts For Teaching 2009-present and/or original authors. Unauthorized use or distribution of materials without express and written consent of the owners/authors is strictly prohibited. Examples and links may be used as long as clear and direct reference to the site and original authors is clearly established