by lclarcq on July 29th, 2015
filed under Archived Posts 2015, NTPRS, TPRS techniques
Many others have blogged about their experiences at NTPRS15 as well. Please check these out:
Alike in TPRS Wonderland
https://alikestprsblog.wordpress.com/2015/07/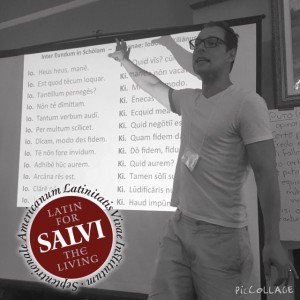 Justin Slocum Bailey
http://indwellinglanguage.com/indwelling-language-and-stephen-krashen-at-ntprs-2015/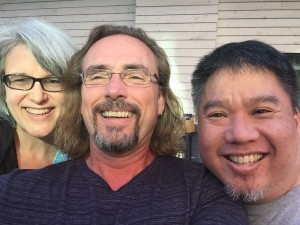 http://todallycomprehensiblelatin.blogspot.com/
Keith Toda
http://todallycomprehensiblelatin.blogspot.com/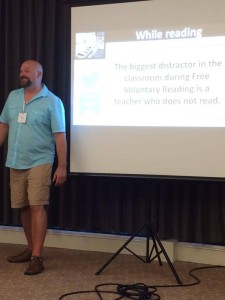 Mike Peto
https://mrpeto.wordpress.com/2015/07/21/ntprs-2015-tech-tools-to-make-popular-music-truly-comprehensible/https://mrpeto.wordpress.com/2015/07/24/ntprs-2015-my-presentation-on-fvr/https://mrpeto.wordpress.com/2015/07/26/my-new-tprs-novel-has-been-published/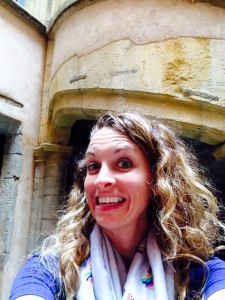 Bess Hayles
http://mmehayles.blogspot.com/2015/07/alina-filipescu-how-to-expand-2-day.html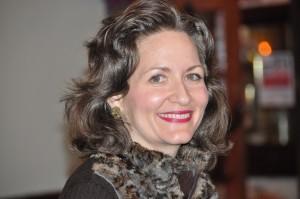 **Michel Baker
https://mmbaker1.wordpress.com/2015/07/19/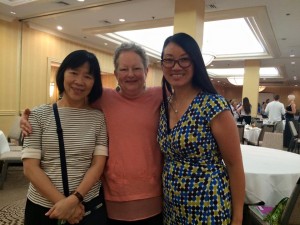 Haiyun Lu
http://tprsforchinese.blogspot.com/2015/07/water-i-am.html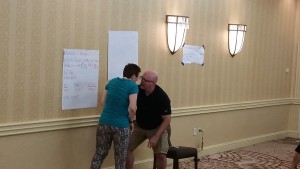 Bryce Hedstrom
http://www.brycehedstrom.com/blog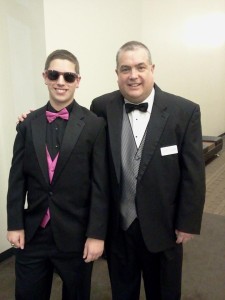 Skip Crosby
http://tcimainenewenglandandbeyond.weebly.com/si-so-blog/what-i-learned-from-ntprs-super-7-verbs
and of course,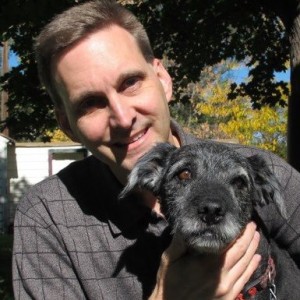 Michael Miller
http://www.charoylee.com/Charo_y_Lee/NTPRS_2015/Entries/2015/7/13_Untangling.htmlhttp://www.charoylee.com/Charo_y_Lee/NTPRS_2015/Entries/2015/7/17_To_Grandmothers_House_I_go.html
Do you know of others?? Please add them in the comments!!
with love,
Laurie
by lclarcq on July 29th, 2015
filed under Archived Posts 2015, Coaching, Encouragment, NTPRS, Relationships, Sharing CI/TPRs, Teacher Training
Ah…the ripple effect. It is the essence of teaching. Teaching, I've often said, is a prayer. You send your message (lesson) out each day, hoping against hope that someday, in the unseen future, it will make a difference, because you never really know. That is why it was so beautiful to watch the ripples happen right in front of us.
What did we see?
Kindness and encouragement.
The first day (Monday) FIFTY people showed up for the first coaching session. Now you should understand that at the same time participants could choose coaching, a Spanish lesson with Blaine and Von Ray and a Mandarin lesson with Linda Li. Now that is some stiff competition!!!!! I cannot ever remember a year where FIFTY people showed up on the first day. It was beautiful.
And they came with the desire to not only learn, but to support and encourage. Because the coaches gave clear parameters and modeling, there were NO criticisms…only insights, positive reflections and encouragement.
A willingness to share.
Teachers had so many insightful observations that I couldn't stay away from the coaching sessions. Beginners were volunteering to teach after only FOUR hours of instruction!!!!!!!!!!!!!! Teachers with all levels of experience in the classroom and with the method were together and sharing for one purpose: to grow and to recognize growth.
A desire to honor other teachers.
At one point we began to limit not only the teaching portion, but also the feedback portion of the cycle to five minutes because groups could have easily gone on for an hour sharing feedback! It was so wonderful that we hated to cut it short, but wanted also to honor the fact that many teachers wanted the opportunity to be the teacher. The result of that was that teachers who did not share aloud shared notes and observations personally with teachers when they saw them later. Wow.
A need to be heard.
Nothing touched me more than the woman who came up to me after a teaching cycle in which she had been an observer. "They listened to me. And they really heard me. No one has done that in years. Thank you so much for making this available. I needed it so much." She was in tears.
That happened several times during the week and I was so moved..to simply be heard.
The beauty of being in the moment.
Because we were focusing on what the teacher was doing right, and how that was reflected in the actions/reactions of the students, everyone in the group was in the moment in an amazing way. There was no chatter between observers. There was no typing emails or answering texts. Coach, teacher, students, observers all in the same place at the same time focusing on the interaction between students and teacher. Beautiful.
Honoring the journey
Each of us is on our own journey. We each take a different path, move at a different pace and pick up different ideas/thoughts/memories/skills along the way. This year there was much less of a frantic pace to "get to the mastery level" and more of a joyful exploration of where we were and what we were doing. There was the opportunity for us to enjoy our journey and to observe and celebrate the journeys of others.
These ripples, and more, spread outward as participants brought a new perspective back to coaching over and over again, as well as to presentations and workshops. It changed meal time conversations and opened a new door to what was called, "The War and Peace Room."
with love,
Laurie
by lclarcq on July 29th, 2015
filed under Archived Posts 2015, Coaching, Encouragment, NTPRS, Teacher Training
Here are some basic tenets of teaching with TPRS:
1. The teacher constantly works to create an atmosphere of success, inclusion and safety.
2. The teacher builds on students' successes and strengths.
3. The lesson is highly interactive.
4. The ideas are given by the students, but decisions are controlled by the teacher.
5. Student errors are not criticized; the teacher models appropriate language in response.
Our goal last week was to have the coaching model parallel our teaching model in the classroom!!
So…..
1. The coach constantly works to create an atmosphere of success, inclusion and safety.
2. The group focuses on the teacher's successes and strengths.
3. The experience was highly interactive.
4. The ideas are given by the coach, if requested, but the decisions are controlled by the teacher.
5. Teacher actions are not criticized; others model additional options when they teach.
The two biggest challenges were that we were not yet used to coaching that way and teachers were not yet used to being coached that way!!
As the week progressed, coaches made several adjustments that helped everyone:
A. If a teacher needed, and requested, direction, the coach offered two options and the teacher chose which one to use, or many times, offered a third to try.
B. If a teacher truly wanted "corrective" feedback, the coach and the teacher met afterwards, alone, to discuss it.
C. We will be labeling responses "growth feedback" rather than "positive feedback" since the term had some negative, emotional connotations from some teachers.
D. Someone in the group, possible the coach on deck, will act as a scribe during the feedback time so that the teacher can have a written summary of what was shared to reflect on.
E. We will post a list of skills for all to see for reflection and feedback.
F. We will post a list, inside and outside of the coaching room, so that all can see what each participant can offer. (Some people didn't realize until the last day that they could be observers and not teach…we wanted to improve that!)
I was so humbled by the way the coaches took to this new approach and how clearly and deliberately they prepared participants to be successful in this new model.
But I was not prepared (silly me) for the power of the insights shared by the participants involved as students and observers. I learned so much simply by listening to their reflections. I was also overwhelmed by the emotional response of so many involved. Teachers need to be heard.
Each time we observed a coaching cycle (teaching+feedback) we, the coaches, also grew. Here are some comments from coaches…
"I have never learned so much in the position of coach."
"In this model we ALL grow together. In the end, I just want to say that we never stop growing. By allowing myself to grow, I feel I'm much happier today. I want to thank you for the happiness I have gained. I can't thank you enough for all the love, support and encouragement I have received from all of you this week."
" I really want to see the next step in our journey towards offering the best in teacher support that we can, in a way that builds confidence in one's own ability to analyze strengths and areas for growth."
"I have every confidence that it will grow and evolve as will we as coaches. I feel a keen responsibility to do all that I can to help others be successful and to enjoy leading their students to true acquisition."
"It is from each one of you that I continue to grow and be inspired. This certainly is evident in our ever-changing ideas about coaching and reflection on how we can help others grow."
"Paradigms shifted and hearts soared!"
It was a clear shift and the beginning of a ripple effect that touched the entire conference.
with love,
Laurie
by lclarcq on December 6th, 2014
filed under Archived Posts 2012, Coaching, NTPRS
(Originally posted 9/3/12)
From Kirstin Plante at TPRS Nederland
When talking about a conference one tends to speak only of the content of the workshops, the logistics and the presenters. I will talk about all of these, of course, but at NTPRS I was also impressed by the participants. I loved their hunger for information, their commitment and the enthusiastic performance of the tasks that were given in the workshops. Their open attitude towards other participants and the spontaneous group activities at lunch time and in the evening gave me a warm feeling. I think the presenters set an example by being open to anyone who wanted to have a chat with them.
But the most impressive to me was that so many teachers would have themselves coached in the coaching sessions. There was a special room with a number of coaches ready at all times to help you improve your skills. Now it is one thing to sit in a workshop listening to the presenter and performing a task or two, and it a completely different thing to stand in front of the critical eye of a group of peers trying out your newly acquired skills and …be coached! This is, believe me, one of the scariest things in a teacher's life. And still the whole week the coaching room has been full of people who dared to take this step.
I myself have been coached several times, and I have observed different coaching groups. It was literally amazing to see how in just half an hour of teaching with a coach people develop their skills so strongly. I have seen people who fell silent after every sentence in the beginning and ended up asking one question after another without any visible effort. Teachers who would start like a salt pillar and change into an expressive communicator, and teachers who didn't dare look anyone in the eyes and who, after only twenty minutes, already approached students directly and friendly. The encouragement and the friendly and concrete help of the coaches brought these teachers not just one but several steps further.
I felt touched by the encouraging attitude of the 'students', the courage of the teachers and their growing self confidence.Because of what I witnessed in these sessions, I am very happy to have participated in the workshop for coaches (by Teri Wiechart and Lisette Liebold) the day before the start of the conference, because I feel that coaches are an invaluable help for teachers who are working with TPRS – not only those who are just starting, but also the more experienced ones. I think more of us should learn how to stimulate and help our colleagues in our schools or in regional groups, and the workshop for coaches teaches us some helpful ways of doing this. I will certainly be there next year!
Kirstin Plante
All content of this website © Hearts For Teaching 2009-present and/or original authors. Unauthorized use or distribution of materials without express and written consent of the owners/authors is strictly prohibited. Examples and links may be used as long as clear and direct reference to the site and original authors is clearly established.