by lclarcq on August 16th, 2018
filed under Archived Posts 2018, Classroom Management, Engagement, Grading/Evaluation/Assessment, Personalizing Instruction, Problem Solving, Questioning Techniques, Start From The Heart, Starting The Year, TPRS techniques
Warning: Some of you may find this controversial. But…I still believe that this is an important skill for teachers to look at, and to use: Comprehension Checks.
Like any skill, it can be overused or used without thought and reflection, and in those cases, Comprehension Checks can be poorly received. But….with a little thought, practice and reflection, using Comprehension Checks can be, an amazing problem solver for us.
What is a Comprehension Check?
It's when we find a way to determine whether or not, or to what degree, a student understands what s/he is hearing and saying.
It might look like this:
The teacher says to the students:
Tengo un problema. Quiero usar la computadora, pero me falta la contraseña. ¿La sabes?
(I have a problem. I want to use the computer, but I'm missing the password. Do you know it?
The teacher asks a student or students one or more of the following as needed:
In English:(expecting answers in English)
Do I need a password or a photo?
Do I want to use the ATM or the computer?
What did I just say?
What is my problem?
What do I need?
What do I want from you?
What is a "contraseña"?
In Spanish: (expecting answers in English or Spanish as indicated by the teacher)
¿Necesito usar la computadora o el telêfono? (Do I need to use the computer or the phone?)
¿Quê necesito …el número de teléfono o la contraseña? (What do I need, the phone number or the password?)
¿Cuál es mi problema? ( What is my problem?)
¿Quê quiero hacer/usar? (What do I want to do/use?)
¿Quê me falta? (What am I missing?)
¿Quê necesito? (What do I need?)
The teacher could also ask students to identify the meanings of words or questions by pointing to pictures or making a gesture.
First, let's look at why a teacher may want to incorporate Comprehension Checks into his/her daily interactions with students. Later we'll look at why it's helpful to do so from the very beginning of the year/semester.
First and foremost, there is a SECRET goal behind the use of Comprehension Checks….
Shhh…..
they actually provide additional processing time for some students!!
We rarely address this gift, but Comprehension Checks buy those students just a little
extra time to let the meaning of the sound/text sink in. This is incredibly helpful in a
class with students who have a variety of processing speeds.
2. The most obvious goal of Comprehension Checks is to make sure that the input we
provide is COMPREHENDED, not just comprehensible. I can always hope, as the
teacher, that students have understood what I said, and that, in time, it will be totally
comprehensible, and closer to being acquired. Or, I can assure that the correct
meaning is assigned to what students have heard/read and move them closer to
acquisition.
3. Comprehension Checks provide a way to differentiate. By isolating different pieces of
the input, and asking a variety of students for meaning, we "spread" the wealth. We can
provide opportunity for students who need find meaning a shorter or more familiar chunk
of language to find success. We can challenge our faster processors or more advanced
students while helping others to match meaning
4. Comprehension Checks bridge the gap for students who have been absent for class. It's
a situation we all deal with. When a student has missed the introduction of a new words
or phrase, Comprehension Checks allow us "pop' in meaning so that those students can
hear the meaning of language that they need to understand.
5. And……….a way to provide more repetitions if the teacher wants to do that. Now…they
aren't exactly useful repetitions if the students haven't already matched meaning to the
sound and the text…but once they have….BOOM…extra reps.
It is very helpful to build in our use of Comprehension Checks from the first few days of classroom interaction in the target language. When they are a natural part of our language pattern, they become less "stilted" and "forced". Here are a few of the advantages to "training" the class to listen for and respond to Comprehension Checks:
By building these types of questions into our classroom interactions, we naturally create the expectation that we will be checking in….because it is important to us that all students get the chance to work meaning out for themselves.
If Rule # 1 is Listen to Understand, then Comprehension Checks support the message that we absolutely, really and truly want students to listen AND understand….not just look as if they are listening and understanding. Students believe what we do…..not what we say.
By starting the year/semester this way, we can get a better handle on exactly where our students receptive skills are. It gives us nearly instant feedback that we can use to monitor and adjust the input we provide.
Done carefully, differentiating with Comprehension Checks establishes and reinforces these ideas:
All students matter.
The core/main idea of an utterance is of primary importance.
Details add to interest and understanding.
Miscommunication happens, and can (should!) be addressed with grace.
With love,
Laurie
by lclarcq on July 17th, 2017
filed under Archived Posts 2017, For Administrators, Grading/Evaluation/Assessment, Personalizing Instruction, Questioning Techniques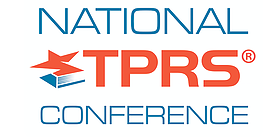 Welcome to NTPRS17 in San Antonio, Texas!! This post has been created for administrators and will contain the documents and information shared with you on Monday, July 17, 2017.
First, the Danielson Rubric Adaptation:
danielson-rubric-adaptationPDF
Then, informal observation sheets
Observation sheet for Personalization, Setting Classroom Expectations/Protocols
Observations_ – Google Docs
Observation for Informal Assessment:
ObservationsB
Skilled Questioning (i.e. Circling) Explanations and Examples:
CirclingStrategies
Here is Bryce Hedstrom's outstanding Observation Checklist:
http://www.brycehedstrom.com/wp-content/uploads/2011/09/Checklist-for-Observing-a-FL-Classroom.pdf
And now, the type of assessment sheets that you will see teachers using with students:
Possible Assessment Activities for the Comprehensible Input Classroom:
PossibleAssessmentsBySkill
Thank you for being part of our week at NTPRS! You are incredibly valuable to us, to your teachers, your students and your communities!!
with love,
Laurie
by lclarcq on February 13th, 2017
filed under Archived Posts 2017, Classroom Management, Encouragment, Engagement, Personalizing Instruction
It's been three months. Days that sometimes seemed very long but months that have been very short. I'm not sure when it happened exactly, but recently there has been a change in my room. It feels like we are no longer strangers. This is so much better. I really was worried it wouldn't happen.
I know, maybe everyone doesn't really work this way, but I like knowing who the kids are in my room. I know their names. I know when one has new shoes. I'm learning who is always hungry and who never has anything to write with. I know whose family can afford a trip to Cozumel this spring and who wants to hang out after school and not go home. I know who will paint their face, wear feathers and paint their nails for Rally Day. I know who stays home on Rally Day because the energy level all day before the rally is too much to handle. I know who thinks they are old enough to be in high school and who still keeps a stuffed animal in their backpack every day. I know some things I am grateful to know, and other things that punch me in the gut when I think about them.
I don't know something about everyone. But we have gotten to know each other. It's a wonderful thing. I really didn't enjoy working with strangers.
Middle schoolers are both a tough and a fragile bunch. Their tears are very real and they are often started by something that is only a big deal from the perspective of a middle schooler. One thing I have remembered is that middle school isn't always fun to remember. But, the best way to connect with my middle schoolers has been to reconnect with my middle school self.
So, she and I are no longer strangers either.
She sometimes rode her bike to school…and sometimes took the bus.
On the days she rode her bike, her hair was even more of a complete disaster than usual.
On the days she took the bus, the high school boys pinched her on the butt and snapped her bra and she was mortified….but never told anyone.
She wanted very badly to be a cheerleader but just couldn't jump. And her glasses fell off.
She thought she was smarter than the teachers some days and smarter than the other kids most days. And so she was a smart mouth sometimes. And then she cried because it felt mean.
She doesn't have 7th grade pictures because her family of 7 were all living in a one-bedroom apartment transition housing and there probably wasn't enough money……even if her mom did say that it was because the pictures were too ugly. That was less scary for her mom to say, but not less hard for her daughter to hear.
She fell desperately in love for minutes at a time with boys she absolutely did not know at all and totally ignored the ones she did. Or teased them unmercifully.
She daydreamed in class EVERY SINGLE DAY, often all period long.
She felt like she had to save the world and yet had absolutely no power at all.
Every, single, thing…..was changing.
Every, single, thing…..made no sense anymore.
Every, single, thing…..was desperately frightening.
On the inside.
On the outside she was a greasy-haired, four-eyed, smart-mouthed, desperately shy, passionate, closet-romance-reading, cry-at-the-drop-of-a-hat, got-detention-for-laughing-in-class child having to deal with womanly issues and a great big world. And most of the time she didn't do it very well. I guess that was the point. :o)
I was everything and nothing that I wanted to be. Getting to know her again has really helped me to get to know them. Loving her, for the first time, has helped me to love them too.
with love,
Laurie
by lclarcq on December 7th, 2016
filed under Archived Posts 2016, Classroom Management, Engagement, Musings, Not So Good Days, Personalizing Instruction
I have three 6th grade/Level 1 classes and like most teachers, I'd like to think that I can have one basic plan for that level. I know better, but I don't really KNOW better!! I'm trying to get to know not only individual students better, but also the makeup of each class better. It would really help me with my planning. :o)
All three classes need a lot of work with the basics. The first class was able to arrange itself in a circle without too much fuss and I led a series of questions/directed a conversation around several of the students.
There is a boy in the class. His name is ________. He is very, very famous in Spanish class. He has a lot of friends. One of them is also in Spanish class. His name is ___________. He is very, very intelligent. ___________is another student in class. He is very athletic. He likes football. Many students in the class like football. ____________ has a football jersey. Her favorite team is __________.
and then one of the kids ran to his backpack, pulled out a Seattle Seahawks jersey and put it on!! Great class. We are still pausing (often) so they can settle down, focus, stop talking, etc….but it was progress.
We transitioned into a conversation (with pictures) about Prince Royce. They understood, they were interested, and although we are still working on behaving like a class….I was pretty happy. We watched a 3 minute video about Prince Royce in English. (https://www.youtube.com/watch?v=MBHdga54kik) I could follow with a number of questions in Spanish using the "Super Seven" verbs. (Google Dr.Terry Waltz and Super 7…tons of great stuff!). They had some questions in English about Prince Royce that were interesting to hear. Questions about what he was wearing and how he wore his hair. I was able to use their emerging Spanish to talk about Prince Royce the person and Prince Royce the singer. (and to remind myself how important it is to FIT IN in middle school!)
Then we watched a clip from La Voz Kids where Prince Royce is a judge and a young man sings one of Prince Royce's songs and talked about that using the same basic questions. (https://www.youtube.com/watch?v=buIs7yqT5jE)
I felt pretty good about how that went!
The next class? Ummm. Different story. They could not handle a change in the seating arrangement. When I tried to start the conversation about the class, we could barely get started. The social make up of this group is a study in middle school insecurity. Everyone is trying to be cool and the socially acceptable way to be cool is to make sure that everyone in the class knows that you are cooler than they are. Cliques, sarcasm, eye-rolling, snorts…you get the idea. Lovely individuals on their own. Toxic when together.
So…..back to the drawing board. In the middle of class. Ok…twenty minutes into a 90 minute block. Desks in rows. Take out a sheet of paper. I write a sentence about Prince Royce (on the computer, projected onto the screen). The students write the sentence in Spanish. I ask individual students comprehension questions. No one else is allowed to speak. On the outside I am neutral, calm, maybe even cold. On the inside I am frustrated and fired up!!!! This is BORING. SUPER, SUPER BORING.
But….the class itself was under control. The individuals in the class could each employ self-control. The language was comprehensible.
When we transitioned to the interview they couldn't contain their reactions. After calming the storm of remarks, followed by the smiling stare of death for 45 seconds, I had to state in English that
a) Prince Royce is an actual human being and I wouldn't let them mock him, or anyone else, in my presence.
b) Prince Royce is a professional. He has a job. He might be told what to wear and how to cut his hair, etc. etc. It is not our job to do either of those things.
And then we went back to the video. What color is his shirt? What color are his shoes? Do the shoes cost a lot of money? Do his fans like his shoes? Using the same, one student at a time, no one else is answering, and we write the answer on the screen and they write it in their notebooks scenario.
The same material. Completely different lessons.
The hard part? Not putting my own personal label on either one. I was totally miserable during the second lesson….but truthfully…it was probably the right lesson for that group. If I had tried to keep pushing 5th period's lesson on 7th period, it would have gotten very, very ugly.
Tomorrow I meet with the third 6th grade class. It's the most challenging one!!!! I'll keep you posted. Right now I know the material, but I haven't yet nailed down the lesson plan….
with love,
Laurie
by lclarcq on December 7th, 2014
filed under Archived Posts 2010, Creating Stories, Curriculum and Planning, Encouragment, Musings, Personalizing Instruction, Teacher Training, TPRS techniques
Originally posted as For Chabe on 12/27/10
Chabe wrote and asked how to find ideas to teach a particular structure and here is my response:
Here are some things that you might be able to try….
The first thing that came to mind when I read "se siente sola" (feels alone) was the English phrase…feels alone in a crowd. Because teaching a language is really teaching kids to put meaning to sound, we want them to be able to visualize or feel what the meaning is. So I Google-imaged (new verb! ) "alone in a crowd" and found these:
My guess is that you have several artistic kids who could, themselves, create incredible images for this.
Some questions that you could start with:
Where are people when they are not alone, but feel alone?
(a party, an airport, a train station, school, at home, the mall, the doctor's office)
This is a good question to start with because they don't have to talk about situations that they have been in personally…it is about places where, although there are lots of people, we might not know anyone, or we might not be understood. Which leads to the next question….
Do people feel alone in a ___________________ because they do not know anyone?
Next, offer them a series of reasons why people might feel alone…..
• They have a problem that no one knows about.
• They are missing someone special.
• They want to be somewhere else.
• They do not like what other people like.
• They do not usually go anywhere alone.
• No one is talking to them.
• They look different than other people.
• Everyone else has someone to talk to.
• They are treated badly.
• They learn something new and very surprising about themselves.
Next, give them a list of movies that they may have seen: (I Googled "movies in 2010", thought about movies we have talked about, and used my own, very limited!!!!, knowledge to pick this list)
The Lovely Bones
Harry Potter
Dear John
Percy Jackson and the Lightning Thief
Diary of a Wimpy Kid
Twilight
Charlie St. Cloud
A great movie for this that many of them have seen (and if they haven't it is easy to describe and imagine) is I Am Legend with Will Smith (2007) where he is the last human survivor in NYC.
I simply ask them to match the movie with the situation…or situations.
Take Harry Potter for example:
Harry has a problem that his human family doesn't know about, he looks different because of his lightning-shaped scar, he is forced to live under a staircase at his uncle's home, he is an orphan, he just found out that he is a wizard, he has to go to a new school…it goes on and on!
Another good connection would be books that students may be reading or may have read as part of the English curriculum….or historical figures This is a great way to connect curriculum.
Our students read Alas, Babylon, To Kill A Mockingbird, Romeo and Juliet, Of Mice and Men and several others that have characters that lend themselves to this discussion.
How about Rosa Parks? Martin Luther King? Abraham Lincoln? Anne Frank? Helen Keller? Albert Einstein? That list could go on and on…..
Even "famous" people who have "fallen": Tiger Woods, Mike Tyson, Ben Rothlisberger….folks who may have felt quite alone when they had moments in which the world no longer saw them as idols.
These activities or discussions do not have to take a long time. They could simply be the topic for a quick discussion….or a longer activity….whatever works best with your students and your program.
Once students are comfortable with the topic, it is easier to switch into a more personal mode with them. Brainstorm with the kids things that people do when they feel alone.
This is a list that they truly already have the vocabulary for:
Cry, sleep, read, listen to music, get on the computer, call someone, draw, write, run, make plans.
Some of them lead into good discussion:
Do you listen to sad music or happy music? Which singer/band is good when you feel alone? Why do some people read and other people run? Why do some people like to be alone? Who do some people hate it?
Create characters for students to identify with:
George would pay $200 to be alone for an entire day.
Let them create a life that would make George want to be alone. They will draw from their own experiences, I guarantee it!
Angus has to stay at his grandmother's house and dog-sit on Halloween night. She lives in the woods, the weather is horrible, and the electricity often goes out. Who does he ask to hang out with him and how does he convince them to go?
Googling "se siente solo" and "me siento solo" I found these songs:
Me siento solo http://www.metrolyrics.com/me-siento-solo-lyrics-frankie-j.html
Hoy Me Siento Sola http://mis5sentidos.blogspot.com/2008/08/hoy-me-siento-sola-cancin-de-mariana-de.html
This one came with this: Una canción que describe como nos sentimos aveces cuando estamos tristes, realmente una linda canción que lo escuchabamos en la escena que Mariana se sentía trizte de la telenovela "Mariana".
And a video…
And these comments as well:
me siento sola es verdad lo k aveces sucede en los adolecentes
ps la knción me identifik cuando sty deprimida..
esta muy linda…..
es lo sentimos muchos nos los adolescentes
esta canciòn esta super chida te puedes identificar con ella por que hay veces que nuestra vida se vuelve un tormento.
if you would like to mention how teens write on line in Spanish :o)
When I get into these conversations with kids I want them to understand the following:
• These feelings are universal. Every human, be they adult or child, male or female, rich or poor, from any kind of family will experience these emotions.
• There are positive outcomes from negative feelings. (learning to relate to others, having time to think/feel/process, trying new things, meeting new people, finding new strengths in ourselves..)
• We can take an active role in improving our situation.
I hope that this post helps a bit!
With love,
Laurie
All content of this website © Hearts For Teaching 2009-present and/or original authors. Unauthorized use or distribution of materials without express and written consent of the owners/authors is strictly prohibited. Examples and links may be used as long as clear and direct reference to the site and original authors is clearly established.
by lclarcq on December 6th, 2014
filed under Archived Posts 2013, Classroom Management, Encouragment, Engagement, Musings, Not So Good Days, Personalizing Instruction, Relationships, Tough Students
(Originally posted 1/13/13)
Many of my colleagues, whom I love as a family (who doesn't after 25+ years in the same building?) have a very traditional view of education. They may have brought some of the activities into the 21st century with technology,but the philosophy is the same:
a. Some people are smart and some aren't.
b. Schools are for, and should reward, the smart people.
c. Teachers are the smartest people of all.
d. Students who agree with a,b, and c will be the best students.
e. Every one else is not going to be successful in life.
This is enhanced by the fact that I teach in a small community with a very distinct social hierarchy. A hierarchy that is repeated generation after generation, because most people stay in the area. It is not unusual for students to be living on the same land that was farmed by their great-grandparents.
They teach in a way , and assign work, that they like. They are so convinced that they know best, that they cannot be challenged, and will not engage in discussion about other options. Frankly, I myself was like that in many ways myself. I was always considered smart and a good student. I considered myself a good teacher. It was humbling, and difficult, when I began to realize that I was only a good teacher for certain students. It was a principal who pointed that out to me. Why? Because I was teaching his son, who was not a "good" students. I am grateful that he showed me how I was mistreating and mis-teaching his son….because at the time I really had no idea that I was.
My son, as many of you know, deals with anxiety and depression. In high school,when he was not in control of those challenges, he was considered disengaged, lazy, etc., etc. In reality, he was barely functional because it took all of the energy he had to simply be present. Even after his diagnosis was explained to his teachers (my colleagues), they continued not only to view him that way, but to ask him why he was so lazy, and discuss his "laziness" with other students on a regular basis. Since then, I have tried very hard to see my own students with more accurate eyes. What I have found over and over again, is that students who don't work have reasons. Many times, as an adult, I wouldn't see things the way that they do. However, the majority of the time, I am blown away by what they are dealing with.
As I have expended more time and energy into getting to know students, I have also come to see that my goals, and their goals are sometimes miles apart. THIS is what creates the greatest gap with my students.
In some ways, this gap is necessary. I'm an adult. I have knowledge and understanding and perspective that they do not yet have. I'm supposed to use that knowledge to help them to become adults themselves. My mistake, too often, is to forget that they are not yet adults.
They are adolescents and adolescents are wired to have a cynical view of adults. It is one way in which they separate themselves from the adults in their lives and begin to develop their own thoughts and views. We have to accept that if we work with teens. But this group of adolescents is coming of age in a world that is different from any world that mankind has ever known. I suppose that all generations have a unique quality that makes them different from the previous ones, but this group? This group has two distinct new realities:
1. They have all of the known knowledge, and emerging knowledge, of the world at their fingertips. In 5 seconds or less and getting faster every minute. Past generations (back to the beginning of mankind) have always relied on the older generation for knowledge. This generation doesn't have to. They are teaching themselves and learning on their own all the time. It will change how the young perceive the old. It has to.
2. At the same time, they have knowledge and skills (in the realm of technology) that the previous generation does not. It is, in many ways, flipping our generational reality upside-down. This generation has a sense, if not a full-blown knowledge of this new reality. It changes how they relate to adults. I believe that it is going to change society. It has to.
So, instead of growing up on a society that revers and respects adults for their knowledge, they are growing up, with cynical adolescent minds, knowing that they have as much, IF NOT MORE, access to knowledge as the adults that are attempting to educate them.
In addition, they KNOW that they will be adults in a world that doesn't need to look to anyone for knowledge and information. This changes our roles, as adults and and teachers, and we need to figure out what our new role is. Why? Because we cannot teach if we don't have students….and bit by bit, our students do not see themselves as students. Or at least students of something that we have to offer.
At the same time that this is occurring, the educational world is requiring us to be even more "information-driven"!!! What we are supposed to be giving them is the one thing that they least want and need!!!!
So now we get to the dilemma. This kids have tuned out and what do we do?
Truthfully, all of my philosophical rambling may not be Kevin's dilemma. They may just be under-rested, under-caffeinated and under-motivated.
Either way, getting to know them and their goals for the course and for life never hurts. At the very least, when we understand where kids are coming from we tend to take their disengagement less personally. We can say, quite honestly, "Well then, you are making a personal choice to not participate. The consequences of that will be ______________" If we know their goals, we can have conversation with them about the benefits of having different goals…and why we think that different goals are possible and worthwhile for them. Many students think that teachers care more about themselves than about their students. This era of grading teachers based on students' results is not going to help that any. Honest conversation about our own goals in life and our goals for our students may appear to fall on deaf ears, but they will hear us. We just may never see the results of that.
I'm going to wind this up with something that you have heard me say before: Teaching is a prayer. We offer our lessons up to the greater good, hoping, because we have no other choice, that good will come of it….even if we never see it.
with love,
Laurie
All content of this website © Hearts For Teaching 2009-present and/or original authors. Unauthorized use or distribution of materials without express and written consent of the owners/authors is strictly prohibited. Examples and links may be used as long as clear and direct reference to the site and original authors is clearly established.
by lclarcq on December 6th, 2014
filed under Archived Posts 2012, Encouragment, Musings, Personalizing Instruction, Relationships, Students and Tragedy
(Originally posted 8/7/12)
You are not an isolated example but you are a rare one. I've taught high school students for 30 years in a rural area. The students whose families are above the poverty line are the ones who, overwhelmingly, hear messages of hope and support for a financially stable future via education. Those whose families live at or below rarely see outside of their own reality. In many cases, in today's world, they have more financial aid available to them..many could go to college for little or nothing…but they and their families see little value in education. They do not even consider future careers that require education. That is clear by the time they enter ninth grade.
First of all, school is a different world than it was. While wealth has always helped, my observation is that more and more, a family's financial background comes into play. Because so much emphasis is put on the data, more and more rewards are given to students who do well, STARTING IN KINDERGARTEN. Students who do well often come from families who read to them from an early age, can afford a good preschool program, ate well and exercised well and slept well the first five years of life. Kindergarten teachers are remarkably accurate in their ability to predict who will graduate from high school and who will not. Some of that may be from experience. Some of that may be because, in kindergarten, we have already identified who will be successful, who will not, and treat them that way (whether we realize it or not). Families with means will encourage students to play sports, take music lessons, have art supplies at home, provide computers and computer access from an early age. They will travel. They will encourage behaviors that will be encouraged at school from infancy…whereas families from lower-income social groups will not…without even realizing it.
It is not just the availability of money that makes the difference (although I promise you that a third grader who uses a computer and can afford a trip to the nearest arts and crafts store for his Solar System project will receive a much higher grade than the kid who did his on the back of a letter from Social Services.) It is the MINDSET of possibility (my own term) that money brings that is the biggest difference.
I am sure that Pat Barrett could explain it far better than I, but what I see is that these families require each member (in the family and it also often includes people in their "community" to be HIGHLY interdependent. These students have emotional, financial and social commitments early on in life. They are EXPECTED to stay home from school whenever a baby sitter is needed, or some stressful situation arises and a family member needs support. They frequently have adult responsibilities by ninth grade: paying bills, child care, negotiating disagreements between adults, visiting family in jail, arranging doctor's appointments etc. It is very very difficult for them to even imagine taking enough personal time away from their families to put homework first, give up work time for classes, or even worse, leave home to go to college.
The other issue is harder for some of us to understand, but I assure you that it is very real. There is a cultural understanding in these families, that going to school and doing better than one's parents is an insult to them. That a student would think himself better than a parent, and to act on it, is in many cases, unforgivable and therefore, unthinkable. The family is not going to 'move up" with the student. In order to do better, the student would, eventually, have to leave the social environment in which s/he lives. In this kind of "closed" community, that rarely crosses their mind. They simply would never think of it.
The third issue is that doing well academically routinely requires delayed gratification…and that is simply NOT part of their reality either. But that is a deeply rooted, psycho-social phenomenon that I;m sure is dissertation-worthy, so I'll leave it at that.
There are students who do it. And we encourage every single child to become what God would have him or her become. But, teachers are one tiny OUTSIDE voice among many closer and louder voices that they hear every day.
For me, that is the attitude of the home and surrounding environment, and my experience is that it is closely tied to families without financial resources. Can addressing poverty help that? In the sense that students might then NOT have to take on so many adult responsibilities..yes.
In addition, I believe that it would surprise many to know how many students ONLY eat at school. 1. There isn't food at home. Either there isn't money or the money is used elsewhere and that is beyond the student's control. 2. High school students from these families often work evenings and do not use their money to buy dinner. It goes for gas to get to work. 3. Believe it or not, many of these homes actually LOCK up their food. For some, it is a way of controlling their children. For others, it is a way of protecting the food, many of these folks live in "communal" family situations (3-4 "families" in a household) and this is simply how they protect their resources. Also, parents who are addicts often have paranoid behaviors that lead to this…as do many parents with untreated mental health issues. (two situations which are prevalent in my area in this income bracket)
The last piece that adds to the challenges that these children face is the fact that they rarely get a good night's sleep. They may not know where they are sleeping. They may be avoiding sexual contact from someone in the house. They may have family members up all night playing loud video games, or drinking/using drugs, arguing, etc. They often have younger siblings to take care of at night if mom works overnights. They don't get the medical attention and medications they need when they are ill and sleep very poorly due to a number of ongoing physical ailments. They often live in crowded houses/apartments with little personal sleeping space available.
One might think that given all that they face, that they would love to get the heck out of Dodge and take advantage of a good education to do it. Well…not if they have never seen that happen. Not if, from kindergarten on, only the "rich" kids do well in school. Not if they have been an integral part of a system that requires them to put today in front of tomorrow.
Exceptions exist, they truly do, but not as often as we'd like. All human beings have their challenges, each child, regardless of his/her background can become far more than his/her childhood has dictated. But before that can happen, the possibility of such a thing must exist in his/her mind. Your family may have given you that. Let's hope that we can find the resources to help those who weren't so blessed.
with love,
Laurie
All content of this website © Hearts For Teaching 2009-present and/or original authors. Unauthorized use or distribution of materials without express and written consent of the owners/authors is strictly prohibited. Examples and links may be used as long as clear and direct reference to the site and original authors is clearly established.
by lclarcq on December 6th, 2014
filed under Archived Posts 2013, Encouragment, Grammar, Musings, Personalizing Instruction
(Originally posted 4/10/13)
Because it's coming. Oh yes it is. And sometimes when we least expect it. As TPRS teachers,in our department, direct grammatical instruction is "postponed" until year three or four. By this time students have acquired a good base of language. They only need grammar if they want to be successful in a college program that will, most likely, be grammar-centric.
So, since it was coming up on the last marking period of the senior year, I thought I'd give them their first "grammar-driven" unit. I started with the subjunctive, including formal commands (positive and negative) along with the negative informal commands….and just for fun the nosotros too. Oh…making sure to add in the use and placement of direct, indirect and reflexive pronouns. (no, they don't know the linguistic terms for those but that didn't seem to be a problem) We'll finish the direct study and guided practice tomorrow. They have been doing online independent practice and Friday, when half of them are on a field trip, the rest of us will head off to the computer lab for a little more time.
Where's the joy? Well……they're enjoying it for one. All of them, even the ones who are not college-bound or have no desire to take a college-level language course. In fact, those kids may be enjoying it more than their classmates who, after years of indoctrination, worry a little too much about getting everything right. Today I got to spend a good twenty minutes standing in the back of the computer lab watching them cheer and high-five each other when they successfully took on a number of Quia challenges on commands and the subjunctive.
(FYI, the formation and use of the subjunctive is a fairly difficult grammatical concept to teach, and the rules for creating the different kinds of commands are complex. And of course there are a slew of exceptions and irregulars)
Okay, that's a geeky kind of joy, but it is joy nonetheless. It makes me very, very happy to see good ole farmboys and girls from our school on the hill rocking a grammar quiz.
Then, one of them turned around to me and said, "You know what's weird Profe? None of the people who designed these games seem to care if we have any idea what these words mean. They only want to know if we put the right letters in the right places. How weird is that? Makes no sense.
Luckily we already know what they mean."
Dance. of. joy. :o)
Lesson learned. Anticipate joy. You never know when it will show up.
with love,
Laurie
All content of this website © Hearts For Teaching 2009-present and/or original authors. Unauthorized use or distribution of materials without express and written consent of the owners/authors is strictly prohibited. Examples and links may be used as long as clear and direct reference to the site and original authors is clearly established.
by lclarcq on December 6th, 2014
filed under Archived Posts 2012, Creating Stories, Curriculum and Planning, Engagement, Good Days, Participation, Personalizing Instruction, TPRS techniques, Using student actors, Using Student Ideas
(Originally posted 9/15/12)
I am so excited about the new students that I have!! This week they came up with a great idea…
I was just beginning to ask a story and we had a character, Mia, who was putting on makeup in the mirror in the bathroom on the second floor of her house. The class had decided that it was a full-length mirror. The actress was up in front putting on makeup and it was going fairly well.
In order to get to know the kids better, and for them to connect with me and each other, I have been trying to get as many students involved in as many ways as possible. So, I asked a girl who was similar in height, build and hair color to come up and be the reflection.
She was PHENOMENAL!! It was so funny to watch!! Then the class decided to name her Pia!!!! And now there were double reps! Mia puts on lipstick like Angelina Jolie and Pia puts on lipstick the same way. They put on lipstick like Angelina. (and with sing/plural!!) I thought it just couldn't get any better than that! And then…..
At one point, Pia, the reflection, wasn't paying close attention and missed doing something. I said to her in Spanish, "Pia, you are a reflection, when Mia does something you have to do it too." I was just trying to get in a little more Spanish, but it backfired on me. I could see that she was embarrassed and felt that I had yelled at her. Suddenly one of her friends called out in Spanish, "She wants to be different!"
OH MY!!! A huge smile lit up her face and she said "Yes…I want to be different! I don't want to be a reflection!" So it was decided, that when Mia was looking in the mirror, Pia did the exact same thing, but when Mia wasn't looking at the mirror, Pia would do something different.
Oh the fun and the reps we got out of that one!!!! I am definitely bringing Pia back into stories again!!! (hint: at one point in the story, have the actor/actress get very close to the mirror…the actors/actresses end up nose to nose…hysterical!!!!)
with love,
Laurie
All content of this website © Hearts For Teaching 2009-present and/or original authors. Unauthorized use or distribution of materials without express and written consent of the owners/authors is strictly prohibited. Examples and links may be used as long as clear and direct reference to the site and original authors is clearly established.
by lclarcq on November 30th, 2014
filed under Archived Posts 2010, Classroom Management, Engagement, Musings, Personalizing Instruction, Relationships, Starting The Year
(Originally posted 9/3/10)
There are so many things to get done the first week!!! It is sooooo tempting to want to jump right into "Spanish" and start "teaching." But the truth is…..that would be feeding my need and not addressing the needs of the students. I may be chomping at the bit to get them listening, reading, speaking and writing….but they could care less. About Spanish anyway.
They are excited to be back in the building. They have missed seeing their friends, their peers and, yes, even their teachers. They have missed having a routine. The building is buzzing!!! Then the bells ring, the doors close…and the silence begins.I want that excitement to continue in my room…even after class starts. That energy is the life-blood of the language classroom. If I push them right into my idea of a Spanish lesson I am setting myself up for a huge face-plant. Pow. Right onto the linoleum floor. Students have been trained to sit down, shut up, stare straight ahead, and to nod appreciatively so as to appear engaged.
The minute I go into "teacher mode", they go into "student mode", and I am back in the face-plant position.
Luckily for me, this year I have a student teacher. He is new to a small rural district and there are a lot of things that he will be getting used to in the seven weeks that he is here. So, our theme for the week was : Start to Get to Know Each Other.
I'm in the highly unusual position this year of knowing nearly every one of my students. It's never happened before, and it's not likely to happen again. The timing, however, is beautiful. I get to sit back and watch as my student teacher and my students get to know each other. I can introduce them….but they are the ones who have to do the rest. Getting to know each other is not an easy task. It cannot be rushed. All good things take time.
First, of course, is the pesky job of learning all of their names. It's not as bad as it could be; I only have 110 students this year. But let's face it….that's one tough job….matching 110 names to faces….in as little time as possible…because the more quickly he learns those names, the better.
(BTW…I'm not worried, my student teacher is light-years ahead of where many experienced teachers are. He has great instincts…a most impressive young man.)
Some of the students made themselves known right away. They got to class early or hung around after everyone else had left. They wanted to come in after school and look for opportunities to ask a question or to help out. They wanted to, or needed to, be at the top of the "I know you" list.
Some of them sit in the front row during class….some sit in the back. They have a need to carve their place out right away. They aren't as hard to get to know….and I am always grateful for their direct approach. No ice-breakers needed. HERE I AM!!!
The next-easiest group to get to know is the group of students that is most like us. They laugh at our jokes. They respond right away if we mention a favorite t.v. show or sports team. They remind us of ourselves at that age. I'm pretty sure that my student teacher has already begun to identify these kids. (like I said….he's sharp) It will be my job to make sure that he finds ways to feel as connected to the rest of the class as he could to the ones that are already the first ones to come to mind.
What we tried to do this week was to set up the classroom, physically and emotionally so that everyone would be accessible and would be able to find a way to be accepted. Including the teachers. Although we will add a new goal for next week, this week's goal will become this year's goal.
Get to Know Each Other.
It's the assignment that I gave my seniors. It's the assignment of a lifetime.
With love,
Laurie
All content of this website © Embedded Reading 2012-2014 or original authors. Unauthorized use or distribution of materials without express and written consent of the owners/authors is strictly prohibited. Examples and links may be used as long as clear and direct reference to the site and original authors is clearly established.