Saturday starts with registration, refreshments donated by VOCES of Teacher's Discovery, a little entertainment and then a keynote by Jim Wooldridge!!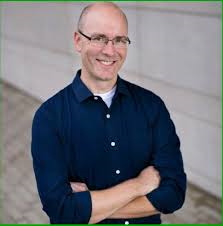 Participants will have the opportunity to choose from four different workshops during each of the four sessions throughout the day. Exhibitors will be available during the lunch break. Below is a list of options for Saturday!
Here is the conference website: www.comprehensiblecalifornia.com
Click here to head straight to the registration page! Be sure to sign up before September 1st when the price goes up! Remember, discounted prices for Friday if you also attend on Saturday!!
When Kids Are The Curriculum: Circling with Cards with Clarice Swaney
Circling with cards is a wonderful way to get to know students, build community and provide compelling and comprehensible input!
Make the Most of Your First Year/Student-Teaching Experience with Bryce Hedstrom
There are so many things to think about and prepare for. Let's focus in on the most powerful way to get started!
Theory and Research for the Win! (Krashen and BVP) with Scott Benedict
A concise yet in-depth look at the power of CI according to Drs. Stephen Krashen and Bill Van Patten.
(Almost) One Hour Readers' Theater with Karen Rowan
A fifty-five minute look at bringing sections of a novel to life with your students.
Structuring CI for Success in The Classroom with John Piazza
Ways to set up your plans so that CI is a crucial yet compelling force in your teaching.
The Special Person Treatment with Bryce Hedstrom
How to set up, utilize and follow through with the Special Person interview that Bryce has made famous!
Creating Community in the Heritage Speakers' Classroom with Marcela Kerns
Join Marcela as she passionately shares ways to cultivate community in the classroom and on campus with heritage speakers.
Setting Up A Crime Scene Mystery with Scott Benedict
Do your students like to solve mysteries? This session will help you set up a crime to be solved right in your own classroom!
Getting CI Started (Even if the Year Already Has!) with Laurie Clarcq
     Wondering if you can make changes even if the year has already started?  Stop in and hear how to add a more Comprehensible Input-focused touch to a program that is already started!

Life Hacks: CI Teacher Edition with Kelly Ferguson
Ideas to make a teacher's life easier? Yes please!!! Ideas specially created for CI teachers? Just what you are looking for!
Powerful Reading with Novice Learners with Clarice Swaney
Their reading level may be "low" but the ideas Clarice brings will prepare these students to be active and interested!
How to Pull Off Free Voluntary Reading with Bryce Hedstrom
You've heard of it, but now you can find out exactly how to make it happen! Join Bryce as he outlines his ideas on how to create a successful FVR program in your classroom.
Creating Comprehensible Cultural Input with Kelly Ferguson
Compelling Comprehensible Cultural Input is just a few steps away! Join Kelly as she outlines how to keep the target culture central to your program.
Creating (A) Room For Success with Scott Benedict
Explore an actual Comprehensible Input-based classroom as Scott shares what he uses, when, where and why!
Easy Interaction & Input (For Teachers Just Starting with CI) with Laurie Clarcq
Let Laurie introduce the simple steps to success that she and Haiyun Lu have developed and shared with teachers who are new to the process.. Come and see that CI is easy and all the world is a story!
The Power of The Password with Bryce Hedstrom
      What is this mysterious "password" and how does it win buy in and create community?  Come find out as Bryce explains the power of the password!

WARNING: Graphic Content! with Jim Wooldridge
Sr. Wooly's passionate new foray into reading: Using Graphic Novels in the World Language Classroom!
CI in the Upper Level Classroom with Clarice Swaney
Teachers often wonder….what does Comprehensible Input look like in levels 2, 3, 4 and above? Clarice uses her experience and insight to share the possiblilties with you!

Interaction & Input Ideas (For Teachers Already Using CI!) with Laurie Clarcq
Already using Comprehensible Input-based instruction but looking for new ways to create the interaction you are hoping for? Join Laurie in this session as she shares a new way to look at the Input/Interaction connection.
Circling to the Beat with Jim Wooldridge
Lots of innovative ways to increase repetition AND keep it interesting! Come see Sr. Wooly circle all of the opportunities!
Personalizing/Stories On Your Feet with Karen Rowan
Karen brings her own special expertise to this session. Join her and practice 'working on your feet" with interesting and easy techniques.
Top Tips for CI Success with Marcela Kerns
There is a lot of advice out there and Marcela will share what have become her Top Tips for creating and maintaining a Comprehensible Input-based program.
From Reading to Writing: Turning Input to Output with Laurie Clarcq
Let's look at ways that carefully chosen or created reading selections get a new life as powerful writing samples created by your students!